A Different Type of Rockstar, The Same Type of Failure
January 17, 2012
Well I have failed many times in my life but my biggest failure started in the sixth grade. I had a lot of stuff going on at the time and had no one to talk or relate to. Anyway I had a brand new computer at home and all I wanted to do was play games. After a while I got bored so I started to look on YouTube for good game suggestions. Then, I found a video on a popular game to download. It had a soundtrack that caught my fancy, and the genre was rock. I liked the beats but what really caught me were the lyrics. In the songs it told me stuff that I wanted to hear it made me feel like I was not alone, it said the things that I could not and so I tagged it as my favorite genre.

Now, I went back to school feeling no different but I decided to tell a couple of my good friends. Of course they were a little skeptical that it was so good, but they tried it anyway and form my friend Kevin I got good feedback. He told me that what it did for me it did the same for him. This music actually brought us together, together we went everywhere listening to rock music letting it take away all the bad feelings and feeling better about life. It not only became a way to get away but an enjoyment of life, one of the best things to happen to me.

After a while we realized what rock did for us and how much we enjoyed it. We wanted people to feel the same way we felt even though there were other reasons behind it. I was the leader and Kevin was the first other member and we recruited another member, Lamont. Shortly after another was added, Harold the band was formed. Soon my band came to conclusion to name the band "Twisted." Time passed and Kevin and I were the only ones doing our part, which included writing songs, practicing instruments, and advertising anyway we could. We made no progress. By the time I was in seventh grade people found out I was starting a band. I got comments that were a mix of stereotypes and hatred for doing something different. It was hard having a dream of being an African American rock star. I was tagged a white boy and even for a short time a rumor went around that we were all devil worshipers, illuminati, (part of the stereotypes) Eventually people just got use to me being me, but still with all going well progress was still very slow and everyone in the band acted so lazy.

I later met a guy named Seth who wanted to be in the band. He gave me hope once again and together with little help from Kevin. We made about four songs and were ready to record .there was only one problem, we couldn't get together other band members didn't have instruments, we were unable to record. Then we found another solution, we decided to make the soundtracks electronically and then practice them on the instruments. When Harold Harrison was put to the task he found out it was more work and creativity then he realized needed, and never did it, no matter when he was reminded. One again we were going nowhere, making no progress, and showing off no skills.

Everyone started to forget the band no matter how much I motivated them. The member drew their minds further and further away from the band. It was like they just didn't care but we all did and we all knew that we didn't have to money and a couple of the members didn't have the responsibility, we disbanded. I worked on the band for two years and didn't get as near as close as I thought I would be in two years. I felt like a failure because I was never so committed to something in my life.

I still feel like a failure even though I haven't completely given up on my dream. For Lamont, Harold, and even Seth maybe it doesn't feel as bad. But I know for a fact that it hit me and Kevin pretty hard. He still wants to fulfill the dream same as me. We both feel the same way about the particular situation like we always do. We still love rock music and it still warms our souls, but in the back of our minds the dream of being rockstars will last forever.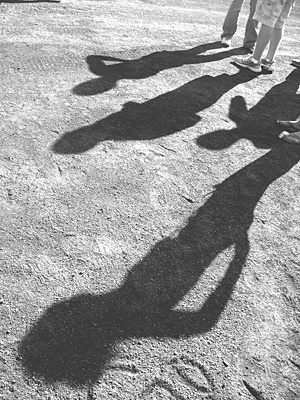 © Trella R., Mountain Lakes, NJ