Peace
January 14, 2012
With my candle in hand, I stroll through the side aisle of my church; my second home. Glancing across the pews, I recognize the usual faces of my community; my second family. Approaching the marble candle box, the tiny flames glisten and flicker, as their smoke sends tiny prayers up to Heaven. All neatly placed in rows, they are an army of angels, ready to take off on command and deliver the message. The candles are sweating, the burning hot flame slowly eating away at the wax. I light my candle off the others and bury the base deep in the sand, for I need a sturdy candle to whisper my prayers into God's ear.
I sit in the final pew, absorbing the beautiful scene before my eyes. The choir's saintly voice gracefully floats across the air, mimicking the winding, curling movement of the smoke emanating from the candles. Paired with the organ's melodious tune, the hymns can't help but make me feel a part of an entity much grander than us all. Heavenly song eases my soil and body as the spirit of the Lord consumes me.
Occasionally my dad, with his salt-and-pepper hair and matching mustache, shuffles about the building: greeting parishioners, and organizing the candle box. And once again a certain sense of admiration of his ever-lasting dedication overcomes me. My mom, with her jet-black hair and navy skirt suit, leads the Sunday School children to the front pew, where their young minds attempt to grasp the depth of this meaningful ceremony.
The aroma of incense surrounds me and I am transported to a time in my childhood. Attending church as a little girl dressed in my Sunday best, I inhaled the mesmerizing scent whenever it blew my way. Even today I smile as the exotic fragrance, so fundamental to our faith, gently hovers around my pew. A solemn melody makes its way to my ear; it's time to pray. Finally, I confess my sins. Finally, I am at peace.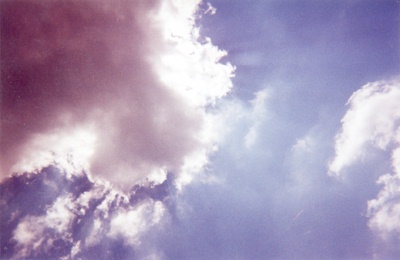 © Kena A., Huntsville, AL