A Crime of Chalky Substance
November 16, 2011
As a small child, I made a number of mistakes and wrong choices, as toddlers are prone to do. One such mistake took place when I was about the age of three.

I, like many toddlers, was very fond of drawing with chalk on sidewalks. At this time, I happened to not have any chalk, and was very bored. Mischief seeks out idle hands, and few hands have been idler than mine were at that time. Being bored very nearly to death, I decided to walk over to the neighbors' house. It took several tries, but at last I worked up the courage to go.

The Bike family was very kind to my family, and had recently given me a battery operated toy fire engine, the batteries of which had just died- hence the boredom. Being early in the afternoon, there was no one home. Being three, I did not understand this.

As I walked up the hill behind my house, I could think of nothing but what I wanted to say to whichever Bike I met first. The hill, crowned with grand, old oak trees and lined with a chain link fence, was steeper than I thought it would be. As I turned with the hill, the house looked ominous and dark, but I continued onward anyway. The white, two-story house grew larger as I drew nearer. I saw the blue trim that surrounded the windows more clearly than I had ever before.

Finally, I reached the house. Paint was peeling off of the front porch, and the brown, woven door mat was crooked. Slowly, I crept up the front steps and knocked timidly on the door three times. Looking through the window, I saw that the interior of the house was dark- very dark. I knocked again- louder this time- four times. Still hearing no response, I knocked three more times, this time quicker and louder than before. I stood there, a bit frightened, and counted to ten- then turned to leave.

As I turned to leave, I saw something small and white in the corner of my eye, partly hidden by a wicker rocking chair. I bent down and picked it up. It was a piece of chalk. I tucked it in my pocket, and started down the hill. I would use the chalk for the afternoon, and return it later, I thought to myself.

I walked a bit faster down the hill toward my house. The house, with gray siding and a green roof, had a paved walk running along it in front of a side entrance. This is where I would draw my artwork. I sat down and got to work. I drew things that toddlers like to draw- my house, my family, vehicles and the like. I decided to stop for a while, and come back later to finish my work.

When I decided to come back, it was early evening. My dad had just gotten out the grill to make hamburgers. I decided to draw some more on the picture of the neighborhood I had started earlier. That's when my mom saw me.

"Where did you get that chalk?" she asked. I did not want to answer.

"Where did you get it?" she asked with a touch of anger in her voice.

"Up there," I pointed to the neighbors' house.

My mom frantically went to their house, returned the chalk, and apologized about the thievery. I ended up having to write an apology letter, but it taught me a serious lesson about stealing that I would never forget.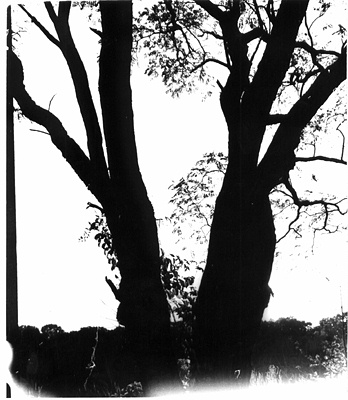 © Julie S., Marblehead, MA