Memoir of that day
October 3, 2011
I creid more than ever on that eve once everyone had gone. A moment, a final moment with my grandfather. I gazed down upon him, resting, sleeping, here but a few short hours ago and now gone. tears flowed down my checks and onto my tie and collar, I spoke silently to myself, "Why must this happen, why must it be this way?" I shook his hand one last time, memorizing the feel of it, I knew this would be the last time I would ever shake it. As more people flooded the lobby way I myself left.


I turned and left,saying not a word to anyone. To my dismay, on that day my sister was to die as well, not physically, but she died to me. From that day forward we would hate one another, but I never quite understood why. That day is forever burned into my memory, as on that day I buried my benevolent grandfather, and my sister. That sinister day hatred burned into two siblings and tore a family apart, and it would take months to try and redo the torn fabric of the family.


A day to end all days in my life that much is true, but had I one chance to go back and try to redo something, I probably wouldn't, after all, had I lived my life perfectly with no error, I would have nothing to think about every morning as I sit and gaze at the early morning stars, sip my coffee, and have a smoke.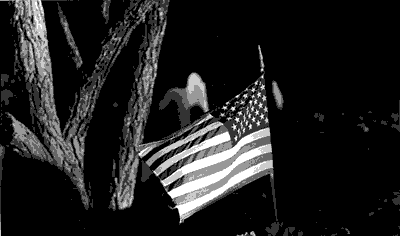 © Kimberly R., Marblehead, MA