Confused
September 4, 2011
I'm sitting in the music room all alone. It's just air surrounding me now. My friends left. My parents are gone. My sisters are going on with their own lives. So now it's just me. It's just me and my big open mind. Thoughts swim through my brain likes knives cut through skin. It's too much. I want it to stop.

I just want to freeze like an icicle. I want everything to slow down so that I can understand. Everything's going so fast. One thing happens, then another; then one thing pops and another bursts open, spilling clutter that clogs up my brain. It's too much to process. Too much to handle. Too much to hold on to.

What's wrong with me?

I ask myself that question every second of every day. Why am I like this? Why does my brain work this way? My thoughts seem like they're going through the Great Depression. They are homeless, having no place to stay and rest. They just keep moving, never slowing down, never wanting to stop.

Am I depressed?

I always wonder that when I'm alone. I know I'm pessimistic. All the synonyms line up to me. The definition makes sense when I compare it to my life. It seems weird, though that I'm like this, since my life is pretty normal. I go to a Christian school and am surrounded by friends every day. I have two married parents that love me dearly and three annoyingly normal sisters. But none of them understand me. No one understands me. How can anyone understand me when I can't even understand myself?

Exactly.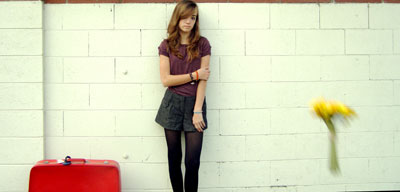 © Austin K., Studio City, CA