Regret
August 3, 2011
False testimony is one of the 10 commandments God gave us, and I broke it. ( I lied)
Actually I have lied an uncountable amount of times. But this is the one I regret the most. It was at a time when my faith in God was easy and I was eager to show my commitment to the church. After it was by mentioned by our youth pastor that there was an opportunity to be baptized, I quickly decided that I was ready and wanted to claim my faith in Jesus Christ.
A week past and suddenly something was different. In my effort to write my testimony I became unsure of whether I really wanted to go through with this. But I was so sure it was just Satan putting doubt in my mind, that the feeling would just pass. Unfortunately, it didn't.
Until the day before my baptism, I had managed to keep my mother from seeing my testimony. So when she eventually read it, what I had been trying so hard to avoid occurred. My testimony was rewritten. As it was the day before, there was little time for revision. Saturday afternoon was spent typing as my mom dictated my testimony.
Sunday morning came and I wasn't ready to be baptized. But I went anyway, to ashamed to tell anyone that I had become unsure. Reading my testimony, I was nervous. :To make things worse, it wasn't even my testimony, it was my mom's. Somehow i made it the rest of the way through service.
It wasn't until afterward that I became afraid. I had just lied to the entire congress and God. While telling everybody I was a Christian, I was lying. Literally, false testimony. This is what haunts me. sometimes I think it's okay what I did, because I'm a Christian right now. but then i thought I was a christian before I decided to get baptized, so am I really a Christian or am I just following my parents? I know I cannot right all my wrongs, but this is at least my apology.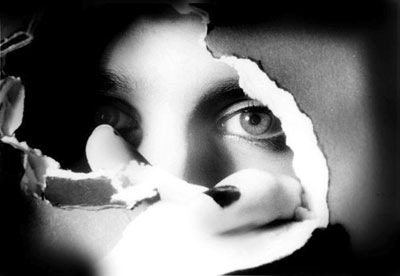 © Tabatha B., Peoria, IL