Still Waiting for Her
April 10, 2011
I used to watch you with shining eyes as you walked past me each morning. Did you ever notice me? Did you ever see the way that I looked at you?

I was convinced that you were the most beautiful thing in the world-a teenage boy in blue jeans and a Beatles sweatshirt. You'd amble through the halls, always laughing. Always smiling.

In my mind I'd snap a picture of that smile, and I'd store it away in an album so that I could relive the moment later.

The silence would ring in my ears each afternoon as I unlocked my locker and watched you walk towards me. Each day I'd get so excited-was this the chance that I'd been waiting for? I'd listen to your footsteps as you got closer-they were even and loud.

But no, it never was "the" chance. You'd always go to the locker next to mine-to the girl next to me. You'd run your fingers through her hair and whisper sweet nothings into her ear. And I'd have to endure that. For 5 whole minutes I'd listen to you both in your lovey-dovey embrace as I packed away my books.


I saw you kiss her cheek each morning when I entered the school. You broke my heart over and over. An endless cycle of pain and tears.

Did you ever even notice me?

Did you, honey?

Did you honestly even realize that I existed?

Then one day, the day before Christmas break, you walked up to my locker to talk to me. She wasn't there. It was just you and me. Perfect.

"Hey." You smiled that glimmering bitter-sweet smile that made me blush.

"Oh, hey." I stood up, leaving my books on the floor as I straightened my shirt and smoothed my hair.

"What's up?" I asked you. You smiled and started to tell me about the guitar you hoped to get for Christmas. I grinned and broke off the conversation-because a girl is never supposed to let the boy end the conversation.
You see, I believe that I have to end things on my own terms. I'm undefined and confident-and that's why I thought you'd like me.

I walked away, leaving you to stare at my receding form. I hoped you'd see that I was the one you belonged with-the girl you were missing.

And then I realized that you were still standing there-still waiting for her.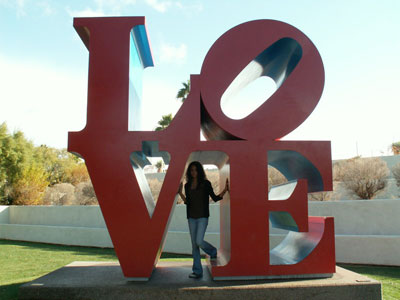 © Shannon E., Glendale, AZ