Evaluation
February 16, 2011
Take note. you are here and you are here now. you are reading this that says 'you are reading this'. but more importantly, you are here. or are you?
who are you as you are here? i hope you're not a wimp, because to read this to the end, you must be strong. how many times do you ever evaluate yourself? most people are afraid of what is in them. maybe it scares them, maybe it depresses them.
there's no time for that now, if you are here, you are going to evaluate everything that frightens, depresses or even disgusts you. That's why i said you better be strong.
what are you? are you satisfied? are you of any use to anyone? are you considered great by other people? what about yourself? do you like the way you are? this could give you a clue: what did you do right before you read this? what were you thinking? what did you think this would be? why did you even click on this to read? did you know you needed an evaluation? were you hoping for an evaluation on someone else? were you wanting to laugh and criticize someone else' faults and their life? the answer would define what kind of person you are. i don't think that would be a good person.
why are you so quick to see whats in other people? what about what's in yourself? do you rush to evaluate someone, but run away from evaluating yourself.
the running stops now.
and the evaluation ends now too. when you answer my question...the one that answers everything i asked. who are you?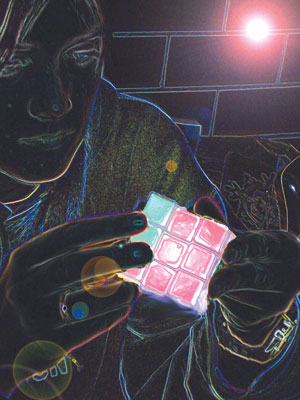 © Tinh V., Monte Vista, CO