A Reminiscing Look
October 25, 2009
As much as it pains me to say it, I have to finally come into agreement with myself and realize that it is all over. I have discovered the hard way that 'my summer', something that I thought was in ultimate control of my very own palms and fingertips, has fallen out of my grasp---It has sneakily slithered through the slim and sleek gaps between my fingers, escaping without a definite warning. Truth comes to all; I have in fact been defeated.

But then again, there's always a bright side to everything, even the most gloomy, dark, somber situations...you just have to TRY to find it. They say that a story is never technically 'finished'. You are the one and ONLY person who can ever choose to change or end the story---because after all, it is your LIFE STORY. "The end of one life chapter does not symbolize a termination, it only symbolizes an opportunity for a new one." To be honest, this quote has been one of the very few things that has been my motivation, the drive that has been emotionally supporting me and convincing me in the state of mind in which I am currently at.

Leaving summer behind also meanings leaving the lifetime load of memories that went along with it as well---the tingling sensation of moist sand grains touching, and soon melting in with the soles of my feet. Feet, that had been trapped within the thick cotton socks and snow boots all winter...that sense of longing, yearning for that reminiscing familiarity is just too precious to give up. I picture myself running, freely shredding through the ripe flower fields at a pace where I am so comfortable at, with not a care in the world. Even trying to evoke that emotional euphoria, it just tears my heart down its own seam...

All my thoughts, I shall not think about anymore, but that does not mean that I shall forget. I do not worry, I just continue to hope. I am patiently waiting for that same spark of light to hit me again...allowing for me to recapture the glorious day when I pick up the book again and start a new and improved chapter of my life.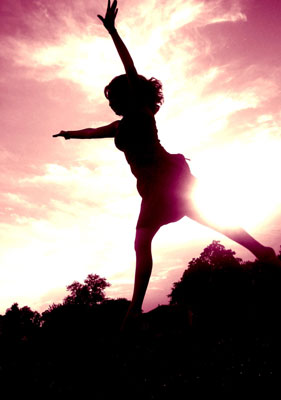 © Martha V., Morton Grove, IL