Drastic Changes
October 16, 2019
When I was telling everyone that I wanted to leave Harper Creek to go to Pennfield, I was sitting right in Harper Creeks cafeteria. I was honestly scared, all I thought of was that I was going to lose all of my friends. But then, they all started yelling at me, telling me it was a stupid decision and that I shouldn't leave Harper Creek.
This is when I realized how independent I am. I told them I didn't give a sh** what they thought, I was going to do what I wanted without even caring what they wanted. It's my life, I'll do what I want with it. My best friend Monica even told me I shouldn't leave because she thought it would ruin our friendship and that we wouldn't talk anymore.
Here's where I realized I made the best choice ever.
Now, I am at Pennfield Highschool and Monica has come to Pennfield too. In all honesty Pennfield is ten times better than harper creek by far, I thought the teachers at Harper Creek were super rude except for my favorite teacher Mr. Harmon. The Pennfield teachers are amazing and super fun to have. They even help you with your work like they're supposed too.
The main reason I am at Pennfield now is because my mom moved to Oklahoma with my younger sister Kaitlyn and my stepdad John. The reason why they moved was because my stepdad had a job offer down in Oklahoma. I've wanted to go to Pennfield for years but my mom kept telling me no. So after she left and moved to Oklahoma I got to live with my dad like I wanted and got to switch to Pennfield.
When I told Monica how Pennfield was she started to talk to her mom to make a school switch. Some of my friends from Harper Creek are coming to Pennfield because they told me that they are tired of the way Harper goes about things.
Pennfield has changed my life a lot, I went from all D's and E's to straight A's and B's. I honestly had this whole "I don't give a sh**" attitude towards everyone at Harper Creek, and now I don't have this attitude. I always wanted to actually enjoy going to school but that literally just never happened for me until sophomore year. When I went to Harper I never wanted to go to school because of the fact that kids there are mean and super stuck up, especially in middle school. Highschool wasn't that bad except for the fact that my grades were terrible and none of the teachers helped except for my History, and Drama and Theatre teachers.
I actually enjoy coming to school now, I don't dread getting up every morning to go to school (I dread getting up because I just want to sleep). When I come to school now I know that I'm going to be happy and not in a bad mood towards everyone.
When it comes to friends and making friends, I have more friends here at Pennfield than I did at Harper Creek. My friends have stuck by my side through hell and back, like literally. The group of friends I really enjoy hanging out with the most is my softball girls from last year, Monica, and of course Shelby.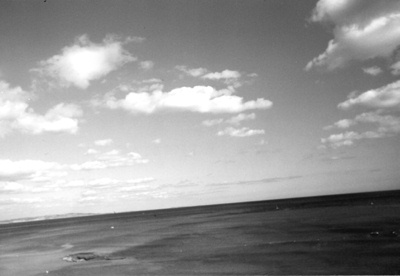 © Nikki C., Phoenix, AZ