Hair
October 29, 2018
Her hair is like a prisoner. Tied up and hidden away, the flowing curls of brown aren't often seen by prying eyes. Her children rarely see it down, and it is recognized immediately when it is. When light shines upon it, it reveals a world of color, hidden beneath the depth of a surface brown. It resembles the brown eyes she claims to hate, despite not having good reason to. Her bored work-worn hands sometimes find the flowing curls held back behind her head and play with them, a habit she doesn't notice as her own and criticizes in her own daughter who does the same.
His hair is like a lampshade, barely falling to his shoulders. It frames his masculine face, making him regard it with high esteem. Unlike his mother's brown hair, his is a dirty blonde, light and dark mashed into one mop of messy hair. The strands wave at their length, doomed to start curling due to his mother's curly locks. He gets picked on for its length, far too long and far too 'feminine' for his family. He enjoys it while he's got it, as his father's genetics suggest he could start balding within the next ten years. Quiet rebellion displayed simply by existing, his hair remains unbrushed despite his mother's protests.
Her hair is like a rat's nest. A dirty blonde resembling her brother's, it tangles into a mess of waves and curls inherited from her mother. Easy to anger if it gets brushed too late, eager to frizz when it gets too humid, it has no middle ground to discover. She loves it anyways, despite the struggle it proves to cause. She has had people fawn over it and ask to play with it as if it was a desirable toy, something she (luckily) doesn't mind. What a disappointment she must come off as, not stylizing her perfect head of perfect curls. Draped over her school-worn shoulders, the most her hair has ever experienced was the loving tug of a brush or the convincing heat of a straightener.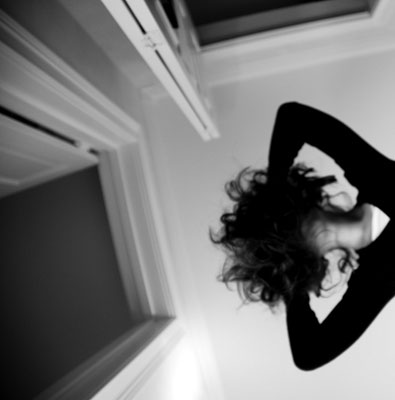 © Sarah M., Blairsville, PA