Long Conversations
July 28, 2012
Tia

(January 15, 2012 at approximately 6:30pm in the afternoon, a text conversation between my friend Tia and I takes place. Tia is a 17-year-old girl in her senior year of high school. She appears to be quiet to anyone who doesn't know her but around her friends she is very talkative. She is creative, an artist, if you want to call her that. She's funny, sarcastic, blunt, at times, and seems to have aspirations to become a tyrannical dictator.)


This is definitely more fun than watching the football game.
Your questions make a lot more sense than football.
They're more straightforward.

I like talking to you.
It's fun talking to you.
Our conversations are rarely ever serious.
You can definitely keep a conversation going,
Which is good because I suck at that.
But honestly you do talk about yourself a lot and you know that.
But you're not snobbish about it.
Even though you are pretty confident.

You're loud, very loud.
It reminds me a lot of home,
and that not a good thing.
But you know you're loud.
You know people can hear you and you don't seem to care.

I think that's what I like most about you.
You are very talkative.
Which is something I'm not,
Except when I'm around people like you.
People who make me want to talk,
people who I don't hate.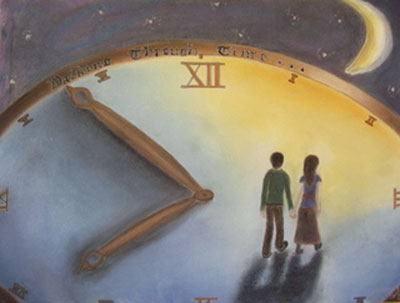 © Carollynn G., Hawthorne, NY