The day of your birth
July 28, 2012
Mother
(5pm on a cold, winter evening. It's mid-January. My mother sits on a chair in her room. The room is warm. She wears a pink and gray-stripped hoodie, which I think she stole from me, lime green shirt and black velvet pants. She reluctantly answers my questions, eager to return to what she was previously doing. For once her Jamaican accent isn't strong. She elects to speak in proper grammar.).

I remember the day you were born.
It was a cold, winter day.
It was a hard labor.
It took many hours and it was painful.
I was surrounded by healthcare professionals;
Many doctors and nurses.
I had lots of support.
When you were born it was joyful.
It was a wondrous occasion.
What else do you want me to say?

(Pause)

Um, how do I phrase this?

(Raises voice)

Pikny, from that day you've definitely been just like you father.
You're stubborn.
I can't understand you most of the time.
You're impatient.
You're always in a rush to go somewhere and do something.
Can't you take your time for once?
You won't listen to anyone if you think you're right.
You like to argue your point too much.
Also I often wish you'd be a little more organize, a little more neat.

(Calmer voice)

You're knowledgeable though.
You definitely, um, know a lot of things.
You're resourceful, when you want to be.
You certain don't question my decisions as they apply to my life.

But the second they apply to you it's a whole different story.
Then you must always have the final word.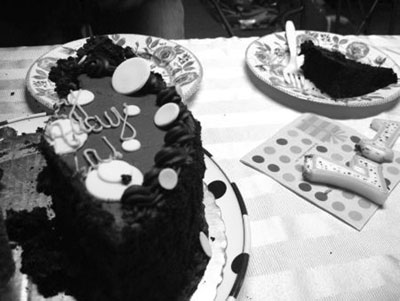 © Carolyn K., White Plains, NY