The Truth Within Us
May 14, 2015
This is a short account about the truth that lies with in us all
Truth is more than a simple statement, or an honest remark. The Truth is that we are not perfect. But must we be reminded of this every single day? To be reminded of our imperfections is to be bullied. Whether it's glorifying a mistake or making fun of someone for an incapability,  it is considered bullying. In the past few days I have experienced such a thing till my wits end. I have experienced my emotional pain and physical than I can bare. I've be called countless things, I've been put down and emotionally exhausted for the whole thing. But recently on May 14th, 2015, I couldn't take it anymore. I broke down completely. I couldn't tell the truth from a lie and it all started with a boy calling me the B word, the shorter one. Normally such a statement wouldn't phase me, I would rarely blink at such a statement but this time, my cup was tipped over. I wandered around during lunch on my own, my 'friend' not realizing the problem. I wasn't even sure what the problem was. Was there a problem? Was I overreacting?
I'm not like other students. I refuse to cuss or swear, I try to help out the teachers when and if possible, and I'm a friend to those who need it. But lately being a friend is only a short term commitment, once the person is finished with me I am nothing to them. My life is a series of other people's scenes with me in them. I'm merely a prop to those who are the actors.
The truth, whatever it was, had hit me hard. I cried for 2 hours straight, almost to the point I couldn't breathe. The worst part being nobody seemed to care. My "Best Friend" who is supposed to be there didn't bother with even an "are you ok?". The only real person that truly understands what it is i'm going through is my English teacher Mrs. Ferraro. We sat and talked for quite a while and she gave me hope. Hope, and the Truth. It's ok to be different, but it's alright for others to be different also. We should at least try to get out of our comfort zone and experience other interests and likes. Being who you are and true to your morals should be admired and is a brave thing to do, especially if no one else believes in them. 
She taught me the truth. I can't change how people see me, but I can change how I see them. I shouldn't be quick to judge, but not afraid of who I am and who I want to be. Thank you to my english teacher, for telling me the truth.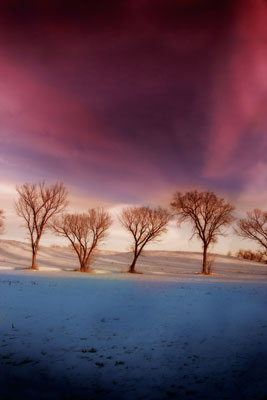 © Elizabeth H., San Bernardino, CA