God of the Literary World
May 1, 2014
As unlikely as it may seem, the definition of a role model is different to me that what it appears to everyone else. Everyone thinks that a role model should be someone who did something incredible and so out of this world that he had to be carved in to history. It has to be someone who the world unanimously agrees on is to be respected and followed. I agree with a lot of things there and even though, where I come from I could have taken a person to do with politics as my hero, I did not. I believe that my hero is the one who, even if he doesn't know I exist, can guide me in to doing something I love.

Sure, everyone would like to do something for their country but not necessarily always. I love reading and writing. I've loved them both for as long as I can remember and I want to be an author one day. The dream is not as big as becoming a billionaire or a politician that changed the course of history but in my eyes, this is as big as dreams get. I want to be a popular author one day. I want to make it big and the only author who has ever been truly inspiring for me is Rick Riordan. Yep, I didn't say J.K. Rowling.

As much as I liked J.K. Rowling and as creative as she was, she never really inspired me to make it big in writing. I felt that even though Harry Potter was an incredible universe to think up that, she has been living off of its success for too long. Rick Riordan doesn't do that. He keeps bringing his fans more to read. His books are all very funny, witty and creative. He draws his stories from Greek, Roman, Egyptian and other myths. That's another thing. I have grown up reading about and loving Greek and Egyptian mythology!

In, the end though, it really boils down to what sort of a person he is. J.K. Rowling wrote for fame and she got it. Now that she's rich, she doesn't really write anymore. Riordan, on the other hand, writes for the sake of writing. That's the sort of author I want to be. I want to write till I go to my grave. I want to experiment with different genres. I want to love what I do and have fun with it. His story inspires me too. The fact that he got his big break because of his family really appeals to me.

Personally and to be very honest, I read the first Percy Jackson book before I started reading Harry Potter. So, more in his defense, his books were my escape from reality as I grew up. He, in my eyes will always be the all time greatest author. I know that's a VERY big statement but that's just how I feel and this is how I'll always remember him. He'll always be my hero and the king of the literary world.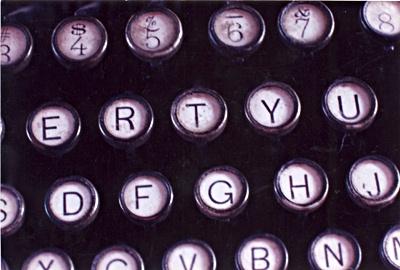 © Mary A., Fullerton, CA