MIRIAM MAKEBA (Mama Africa)
December 16, 2013
I look at ant and I see myself; a native South African endowed by nature with a strength much greater than my size so I might cope with the weight of racism that crushes my spirit."- Miriam Makeba.
Unlike most musicians who sing only for fame and money, Miriam Makeba used her voice and fame to fight the apartheid system of government in South Africa. She wasn't just an entertainer, she was a civil rights activist. She sang for the freedom of her people. She told the world of things happening South Africa through her music. When she left for her world tour in 1959, little did she know that that would be the last time she would step foot on her motherland in thirty-one long and hard years. Being in political exile for thirty-one years did not discourage her because she knew that one day her hard work was going to pay off. "In the mind, in the heart, I was always home. I always imagined going back home" she said in an interview.
The two songs she sang in Lionel Ferguson's anti-apartheid documentary got her banned from stepping foot in South Africa. Her records were banned and those who were caught listening to it were sent to prison. In 1963, she delivered a speech at the UN General Assembly appealing to leaders to end apartheid in South Africa. Most people consider that step a very bold one because of the role of women in the society at that time. As a civil rights activist and sangoma( healer) she fought apartheid through her music and healed with her music instead of herbs. Songs like Soweto, Malcolm X and Come Back Africa reflected her civil rights movement and she was the first African woman of color to win a Grammy. When asked why she is always singing about politics her response was "I just tell the world the truth and if my truth then becomes political, I can't do anything about that.
After her marriage to Stokely Carmichael a controversial civil rights activist who fought for black power, her shows in the U.S were cancelled because the people in Showbiz said "they couldn't feed a hand that bites them". She returned to Guinea with her Stokely and became a UN ambassador to South Africa. She returned to South Africa in 1991 after Nelson Mandela was released. "It was hard to be away from home, but I am glad that I am home now"she said in an interview in Johannesburg.
Miriam Makeba was a very humble person, she never played the big star neither did she talk about her achievements in life or the obstacles she overcame to achieve greatness. She went through a lot of pain but always brought the good out the bad situations. "I look at a stream and I see myself a native South African- flowing irresistibly over hard obstacles until they become smooth and one day disappear- flowing from an origin that has been forgotten toward an end that will never be". Miriam Makeba never allowed the hatred in the world to get to her. She gave love while receiving hatred and got the name Mama Africa due to the kindness and love she showed to other people. When asked in an interview about how she feels about apartheid she said "We must to try to forgive, we may never forget and must never forget but we must forgive. So please world- you out there- forgive us".
Miriam Makeba was a very significant South African icon and she left a legacy that will live on. She represented the black people of South Africa, the black people of America and the people of Africa.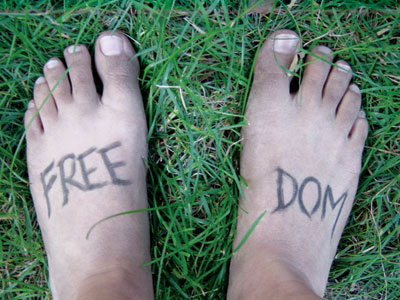 © Anna B., Northville, MI