Friend Sarah Rebecca S.
MAG
When you ask people to describe theirhero, you hear stories about athletes, actors, humanitariansand teachers. When I think of my hero, however, I think of a16-year-old woman.

Sarah Rebecca S. was the mostcourageous, beautiful, intelligent and selfless woman I havehad the privilege of meeting. Her smile lit up a room, herlaugh made any situation seem positive and her courage madeanyone feel that things would be alright. Sarah taught me someof life's most important lessons, one of which was theimportance of life, and not to fear death.

In 1998,Sarah was diagnosed with leukemia for the second time, buteven this news did not make her smile falter. When everyonewas scared, she just smiled and said, "I will beokay," and somehow that made us believe it. Although shewas scared, she wouldn't show it, at least not to everyone.Her close friends knew, but she made us believe that fear wasuseless, because she would be fine. This woman had the courageto look death in the face, and still smile.

This isnot the only reason, however, why she is my hero. Sarah,although in a constant battle for her life, cared more abouther friends than anyone I have met. Whenever anyone had aproblem, no matter how small, she would help them work it out.Even when she had little strength, she would stay up and talk,letting you know everything would be okay. Even when she hadproblems, yours were more important. She had a way of onlytalking about you, and not letting you stray and worry abouther. Sadly, the last lesson she taught me was to treasure myfriends while I have them.

On March 5,1999, afteralmost a year of struggling with leukemia, Sarah died. Myteacher, my friend, my hero, left me with only memories, butthey are the most treasured things in my life. Each and everyone of them is positive, and I remember how great she was, andhow lucky I am to have had her in my life. But the thing thatI will always remember about her is a quote she treasured,which has become my motto: "You've got to live themoment. You've got to seize the day. You've got to love everyminute 'cause there is only one today." For all thesereasons, Sarah Rebecca Silverman is my hero, and the mostremarkable young lady ever. She touched the lives of everyoneshe met, and will continue touching my heart.

Inloving memory of Sarah Rebecca S.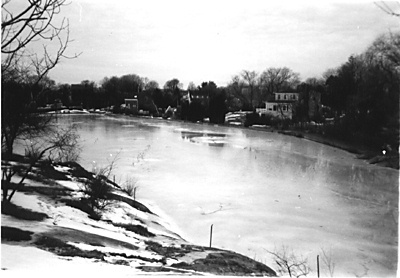 © Anonymous