City of Akron Firefighters
MAG
Some people's heroes are movie stars, or their parents. Although I look up to thosepeople, my true heroes are a group of men who risk their lives every day. Theyput everything on the line, just to fulfill the unspoken bond offirefighters.

My dad, Lou Tyson, was a firefighter for eleven years. Heloved his job, even when it meant he rarely saw my brother and me. He tried ashard as he could to be a wonderful dad, and he couldn't have loved my mom more.When he died of cancer the day after his fortieth birthday, it was the first timeI ever saw firefighters cry.

The funeral procession was so sad, but at thesame time astounding. Every single firefighter in the Akron area not on duty wasthere. This was close to 100 men, plus my huge family and all our friends. Therewere police officers at every intersection, blocking traffic and saluting my dad,which was all arranged by the firefighters. Some of the best things they did formy family, though, happened when my dad was ill.

During my dad's cancertreatment, there was no way he could complete his remodeling plans by building anew kitchen or garage for our house. When he was hospitalized, the firefighterstook over. They built our brand-new beautiful kitchen, which was no smallproject: they painted the walls and installed new counters, cupboards, flooring,lighting, even a new refrigerator, stove and microwave. They were there everyday, working as hard as they could. They also tore down our old garage and builta new one. Nobody asked them to do this, and I never once heard them complain.But, the most wonderful thing they did was for my brother and me. They went tocourt and fought for us to have our college educations paid for. After a longseries of fights, their wish was granted. Now, when I graduate from high school,I can go to college anywhere in the state of Ohio, and it's paid for. The samegoes for my brother, which is wonderful, because he's a little seventh gradescientist-to-be and has many years of school to look forward to.

Thesefirefighters' actions go beyond charity, beyond favors, and beyond just helpingout. They have been guardian angels to my family, and we could not be moregrateful. They did not act out of pity, or respect, but because there is a silentpromise between firefighters that when one is unable to take care of his family,the rest will step in and do as much as they can. So, to my heroes, the AkronFirefighters - thank you.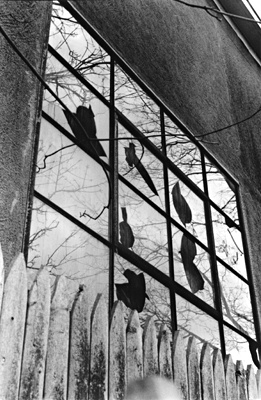 © Halsey S., Marblehead, MA