Coach Brian Pawloski
MAG
Sports are the foundation of my life, next to God and my mother who raised me when my dad left us. I have been into sports since I was six years old. I have known many coaches and heard hundreds of their tips, but they usually focused on drills to hone my skills and reach the next level of play.

When I was a sophomore, I met the new varsity basketball coach, Brian Pawloski. I thought since I had made the JV team freshman year that I was a shoe-in for the varsity team. I showed up to the tryouts and put out about 90% effort since I thought I'd make it with no problem. That was a big mistake.

Brian Pawloski is the hardest-working coach I have ever met. He didn't expect 100% effort, he expected 200% effort. One example: he made the varsity do 40 suicide drills for the 40 lay-ups we missed in a game. Some think this is crazy, but it isn't. After this conditioning practice, as we were putting away the water coolers, I said, "Coach, that was the best practice I ever had." I wasn't being sarcastic, I was completely sincere. This guy was and is the most influential person at my high school for me. He expects us to be excellent not just on the court but in the classroom.

If I am not working on basketball, I am reading a book that he thinks will help us better understand life's challenges, including Wooden, Coach, and The Screwtape Letters.

Freshman and sophomore years I slacked off, not putting forth my full potential. Now, unlike the coaches of my youth, this man was interested in how we did off the court. He always makes sure I keep up with my studies and am dependable. I can honestly say that no other coach has given me so much advice on how to succeed in basketball but more importantly in life. My school is lucky to have such a great person to teach, coach and influence their students. I will always remember my high-school basketball days as one of the hardest times I have ever worked in my life not only in basketball but in my growth as an individual.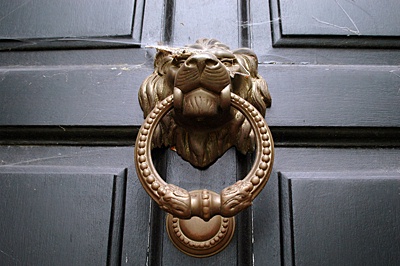 © Anonymous