Holocaust Survivors Henry & Luba E.
MAG
My grandparents did not always know the freedom of living in the United States. They once lived in fear that their lives would end at any moment and though they did eventually escape to begin a new life here in America, they never forgot that their family had been taken from them. I owe them my future and the hopes of my family to make the most of my opportunities.

When the Nazis occupied Poland, my grandparents were separated from their families and never saw them again. Men and women were isolated and then divided further by age. My grandfather was sent to a work camp with his brother Milach. There, they heard a rumor that the sick were allowed to go home. One common sickness had symptoms of infected hands so in order to look like they had it, they tore at their knuckles with barbed wire. Their knuckles did become infected, but then they discovered that the sick were not sent home but to death camps. So, they desperately tried to get rid of the infection by soaking their hands and luckily after three days the infection disappeared.

One day when my grandfather was gathering the dead in the streets (his Nazi-issued occupation) he heard some Nazis addressing a crowd of Jews. They were speaking German, so a majority of the people did not understand, but my grandfather did. The Nazis were asking if any of the Jews were carpenters. My grandfather lied and told them that he was (even though he was a dress tailor). According to my grandfather, the extent of his carpentry skills was that he could "drive a nail in and take it out again" but he knew that in order to survive, he needed to prove himself useful to the Nazis, even if it meant lying.

My grandmother saw many horrors while in Buchenwald. While she and her sister were working, a Nazi soldier approached and announced that my grandmother's sister seemed too sick to work. He then picked up a wooden plank and beat her to death in front of my grandmother.

Late one night, my grandmother was resting when a Nazi entered the bunk and yelled, "Soup!" He poured out a kettle of soup onto the dusty floor and every Jew jumped to lick the floor to get this nourishment. The Nazi had a good laugh and left. My grandmother somehow managed to survive until her camp was liberated. It's estimated that 56,000 prisoners died there.

One night, my grandfather and 200 others planned an escape. At the signal, they all dashed toward the fences. Some were lucky to get close enough to touch it before being shot, but most didn't even make it even that far. Only my grandfather and six others got over the fence and escaped to the woods.

My grandparents both came from very large families (grandfather had seven brothers), but they and my great-uncle Milach were the only survivors. My grandparents felt they had an obligation to make sure that their family in the United States would have fruitful lives. After much borrowing and saving, my grandfather bought a chicken farm and made a living selling eggs. Here in America, my grandparents had four sons and instilled in them the knowledge and tools for success.

As a third-generation survivor, I have been given the knowledge of how much hate humankind is capable of holding. At every family gathering, my grandfather would sit on the sofa after the meal and gather us to tell stories of his life during the Holocaust. He wanted to inspire us to be advocates against hate, prejudice, and violence. He also wanted me to be grateful for the opportunities in America. His words give me strength to achieve my goals.

My grandparents grew up Jews in Nazi-occupied Poland. Their lives were filled with fear and they took drastic measures just to survive. It is hard to believe that my grandfather was the same age I am now when he was first brought to the work camp while I have the opportunity to study at the university of my choice and create a bright future for myself because my rights, my freedoms, and my safety will be protected by America, sweet land of liberty.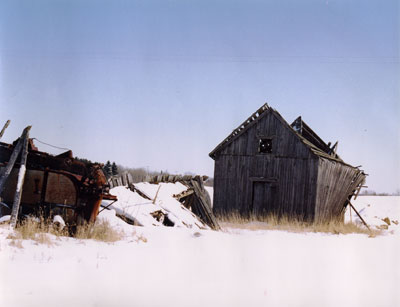 © Grace K., Boon, MI