Wladyslaw Szpilman: Musician, Survivor, Inspiration
December 5, 2011
When you think of music, do you think of great composers like Beethoven, Bach, or Mozart? Do you think of your favorite genre, whether it's classical or rock? Do you think of your favorite song by maybe Lady GaGa or Bon Jovi? Do you think of a talented musician by the name of Wladyslaw Szpilman (wah-dees-shwuh shpeel-min)? Many people who have watched The Pianist (2002) might be familiar with this name, but maybe not his story which took place in the struggles and horrors of WWII and the Holocaust.
Wladyslaw Szpilman was born on December 5, 1911 in Sosnowiec, Poland. As he grew up, he trained as a musician at the Chopin School of Music in Warsaw. In 1931 he enhanced his studying at the Academy of Arts in Berlin. In 1933 he became well-known in Warsaw for playing classical and popular music. In 1935, he broadcasted his amazing music on the Polish State Radio. A beyond successful musical career became exponentially closer.
Unfortunately, on September 1, 1939 Adolf Hitler and his Nazi Army invaded Poland, and the Polish State Radio closed. The soothing Nocturne in C sharp minor was the last piece performed by Szpilman on the radio before he, who was a Jew, evacuated into the Warsaw Ghetto in October 1940. Sadly, he was forever separated from his family. Szpilman recalled his last moments with his family. "Scraping together the last of our small change, we bought a single cream caramel. Father divided it into six parts with his penknife. That was our last meal together. [...] He saw me and took a couple of steps my way, but then hesitated and stopped. He was pale, and his leps trembled nervously. He tried to smile, helplessly, painfully, raised his hand and waved goodbye, as if I were setting out into life and he was already greeting me from beyond the grave. Then he turned and went towards the trucks."
Luckily, Szpilman was able to find cafés outside the ghetto where he would musically entertain customers.
Wladyslaw Szpilman went through the entire Holocaust, thus marking a miraculous survival. When he returned to Poland, he rejoined the radio until 1963. His musicality and love for piano did not change.
In 1946, he wrote a memoir titled Death of a City. In the United States, it was published as The Pianist, resulting in the widely-acclaimed motion picture directed by Roman Polanski, also named The Pianist.
On July 6, 2000, Wladyslaw Szpilman died after composing over 500 pieces and founding the Sopot International Song Festival or the Intervision Song Contest.
His incredible story not only informs us about the Holocaust, but also teaches us a lesson. Sometimes, even in the worst times, the courage and ability to do anything until the end is one of the most important characteristics in our lives.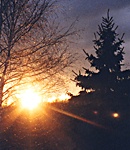 © Christy S., Germantown, NY