Another Pair of Shoes
January 2, 2011
"Dad, can I buy another pair of converse?" I pleaded. I loved converse all star shoes and owned two pairs already. They were totally in, and well, let's just say that I liked to keep up with the times. My two pairs were like my most prized possession and I wore them with immense pride. Walking by the store, looking at the brand new designs and high tops made me want to splurge and buy every single pair up for sale. They made my tongue wag, my heart skip a beat. Their eloquent smell, the feel of their cloth body against my skin, the crossing laces and the way they molded along with the shape of my feet… I could give anything to have a brand new pair.
"Of course you can. Why don't you go in and try a new one?" My Dad's smile was loving and confident and eluded warmth. Dad never stopped me from buying anything even if it was the most expensive thing in the entire store. He wanted me to have everything that he couldn't. I was blinded by the bright lights of the store, heaps of branded shoes waiting to be tried on. I couldn't see Dad's trembling wallet or his hesitant stride into the store because it was disguised under his widespread smile which reached all the way up to his eyes.
Turns out, I didn't buy the shoes after all, but I did end up thinking about my dad and how dedicated he was, towards making his little girl happy and just to see her smile. I would always ask him to buy himself a pair of Adidas or Nike but he would always shake his head no, saying that he didn't have time. He and I, both knew that the shoes were extremely expensive and well, we obviously couldn't afford to buy them. But he'd always put me before him; get me anything without a second thought.
I often fight with my dad over trivial issues. And which sixteen year old doesn't? I often end up cursing him or blaming my fate. But when I come to think of it, I realize that perhaps I'm the luckiest girl in the world to have a dad like him. He loves me a lot and never fails to show it. No matter how stressed he is, after a hard day's work, he never forgets to hug me and give me a good night kiss.
Dad, if you are reading this, I want you to know that I'm sorry for all the times that I've hurt you or yelled at you because deep inside, I love more than life itself. And trust me, when I grow up and learn to stand up on my own two feet, the first thing I'm going to do when I earn my very first salary, is buy you the best and most expensive pair of shoes.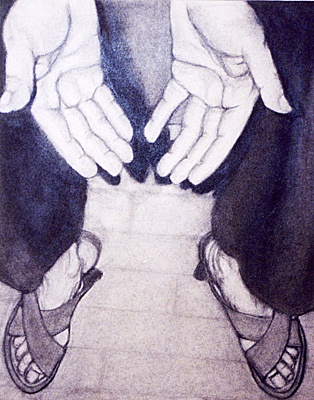 © Daniel R., Cicero, IL