La Persona Che Ammiro
May 30, 2010
La Persona Che Ammiro
The Person Whom I Admire

What makes someone worth admiring? Is it their charm and capability to smooth even the roughest things over? Is their strength and cunning? Dose any of that really matter? Could it just be, that one admires another for the simplest, and truest reasons? Because that certain person is truthful and intelligent. He is never afraid to admit when he is wrong, and his morals and ideals are strong. The person I admire most is a man named Christopher David, not only do I admire him and respect him deeply, but he's probably been the most influential person in my life.

He's forceful and caring, strict and playful. His hobbies include discussing politics, playing DND and Ti Boxing. His favorite color is black, his favorite philosopher is Voltaire. Each of these things combined make him the most wonderful man on the planet. But there are a 3 main reasons I truly admire Chris.

One of the first things one will notice about him is his outstanding character. No matter what he is doing, if one of his friends happens to be in any kind of trouble, Chris will immediately stop what he's doing so that he may give his friends his full attention and help them with what ever happens to be bothering them. ".... I'm not the only lucky one. The world should be thankful to have such a man within it's grasp. One day, he will make the world a better place. One by one, we'll all fall into peace because of Chris. He is currently helping Greed and Krissy. I wish him luck and hope his friends are okay," (4/6/10:My Diary). Not only is he loyal to his friends, but his persona also holds the wonderful gift of truth something very rare, and hard to find. Chris is one of the most truthful people I know. There hasn't been a time when lie left his mouth, even if it were for good cause, or even if the truth would hurt him, or someone around him; if in fact, the truth had the power to hurt some one, Chris would be as gentle as possible, and he'd help threw the pain. I truly admire the fact that he is brave enough to tell the truth as well as face it.

The second thing one would notice after one had started a conversation with him is that shear fact that he has outrageous and out standing ideals and he's very smart. Chris's mind is very strong, and he dose not submit himself to the lower cases of peer pressure or brain wash from society. Chris is his own person. And thou, when he begins arguing his points he may not use the best of language, it is assured that he means only the best. "Climate change is a load of bull, I find the whole debate amusing... like how Al Gore will jump into his private jet and fly to give a speech about saving fuel..." Unfortunately, Global warming isn't the best topic for him. "The only good president was Reagan. Most "good" presidents just happened to be in office during a time of peace or good economics, in reality they had little to do with what was happening. Reagan was good because he was in office DURING a recession and fixed it within the year, most presidents just wait it out." And he happens to be very political, a true conservative in a sea of republicans; and thou I don't agree with his extreme right-wing beliefs, he has helped me to understand where his points come from. It takes a lot to get things like that threw my head. And so, I admire his ideals and him even more.

But the one thing I admire most about Chris - the third thing that one would notice- and unfortunately, the one thing that is constantly on my mind when I think of him, is how very romantic and sweet he can be. "Tonight was a magical night, seemingly simple and even thou it was to be one of the worst nights of my life, Chris turned it right around with very few words. Just knowing that he exists helps me get threw the day. Tonight, Chris asked me to go to prom with him. And I said yes,"(4/7/10:My Diary). He has a true understanding of emotions that reside with in girls that no other man will ever get. He isn't rude or filthy in any sort of way. The true definition of a gentleman and so much more, thou dare I say it is a bit old fashion, I believe it makes him all the more special. I remember the first time we met, there was no romantic infatuation in any way on my part; but ten minutes later, after I had said bye, I couldn't help but smile as I walked away and thought to myself, I hope I marry a man just like him.

It is times like these, where I actually have a moment to sit and think about him, that it hurts the most. It's such a terrible pain, that someone like him has left my life. A loss I hope no one else will ever have to endure. But I must say I am happy to be thinking about him in this moment, so that I can remember all the wonderful reasons I admire him and why he was a great influence in my life. When you find that person you truly do admire with all your heart and soul, let them know how much they mean to you. Let them know that they are brilliant, truthful and intelligent. That he/she is never afraid to admit when he/she is wrong, and his/her morals and ideals are strong. Let them know that you admire them, and that they are an influence in your life. Let your Chris know how you feel.

"Ti amo mio dolce principe. Vai salvare il mondo ora." I love you my sweet prince. Go save the world now. (4/6/10:My Dairy).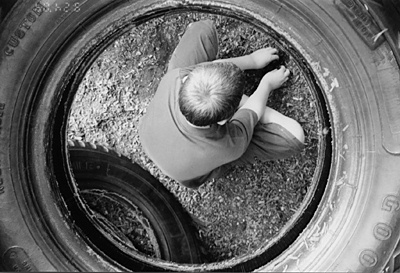 © Andrew S., Pompton Plains, NJ