Thank You, Veteran
January 7, 2019
Dear Veteran,

I am just going to start out by saying how grateful and lucky we are to have people in our country like you that risk their lives so that everyone else can be safe. It is truly an amazing thing to do and we could not be more blessed. I live next to the war memorial in Oconomowoc and it is such a beautiful place. When you suddenly see it your heart is touched with emotions in which you won't usually experience.
My dad was in the Army when I was a little girl and it was very hard to be away from him and wondering if he was safe or not. To me freedom is being able to come home to your family every night with food and a cozy place to live. Veterans risk their freedom so that we (everyone else) can come home to food and family every night. Veterans and war are a sensitive topic because I think back to when my dad was in the Army and when my brother was in the Marines and it was a rough time for both of them and they went through a lot.
Veterans truly are the strongest people on the planet because of what they go through and what they learn from the experience. I hope you are proud of what you have done and you should be because we couldn't ask for anything more. You keep us safe and you keep us from going hungry and living on the streets. I don't know how to say thank you enough. I am very thankful for your sacrifices.
Sincerely,

Amelia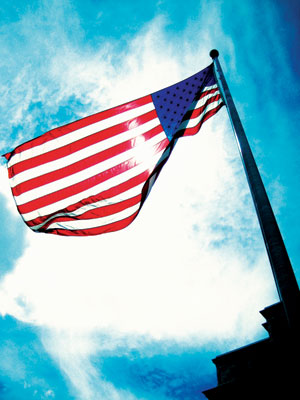 © Seita O., Palatine, IL