My Educator of the Year
May 8, 2018
When I signed up for Arrowhead's AP English Language course for my junior year this year, I had no idea of the impact it would have on my life. All I expected was to learn a little about grammar and writing, but I have been happily surprised with the number of challenging tasks I've conquered and life lessons I've learned. All thanks to my amazing teacher, Mrs. Whitehaus, I have not only grown as a student, but I have also grown as a person.
Mrs. Whitehaus is a short woman whose bright red hair matches her vibrant personality. I've never met a teacher whose passion for learning and teaching overflows in the classroom quite like hers. Every day, her energetic personality submerges us like a wave of positivity. Through our daily block classes, I have gotten to know and love Mrs. Whitehaus, a Billy Joel obsessed, groovy, kind-hearted woman.
One of the many life lessons I've learned has nothing to do with the curriculum, but instead by the way she lives her life. In the first week of class, I saw how compassionate Mrs. Whitehaus was for every student. It's hard to create a classroom environment that's free of judgment, but due to her outgoingness and acceptance, Mrs. Whitehaus has given us a place where we don't have to be afraid to be ourselves, a place where we can all feel like we belong, and a place where we feel truly safe. This is a rare, admirable trait I hope to emulate in my own life. Through the way she treats us, I have formed a deeper appreciation for all people in my life, whether I know them well or not.
Everyone knows social media can be harmful, prejudice is still a problem, and our politics are far off from perfect, but in Mrs. Whitehaus's class, I have dove deeper into these topics than ever before and uncovered the truth. I've always avoided the news because I saw it as a negative thing that might go away if I don't pay attention to it, but she showed me sometimes the hardest truth is the one that we need to hear.
Mrs. Whitehaus's class might be the most demanding course I've ever taken, but it's a struggle in the best way possible. She has challenged me to do things I never thought I was capable of, like planning and writing an essay in only 40 minutes. She has challenged me to open my eyes to reality no matter how bruised or broken it is. And she has challenged me to be more mindful of our world and the mark I'm leaving on it.
Her lessons go beyond the classroom, and I will take them with me for the rest of my life. I'm nominating Mrs. Whitehaus for this award because she is not just a teacher. She's a friend, an ally, and a role model—and I will be forever grateful I had the chance to experience all that she has to offer the world.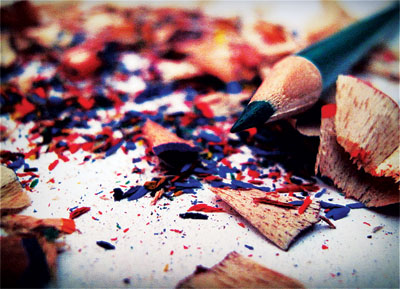 © Rosalee M., Lowell, MA