Orla NiRiordain: History • Marymount International School of Rome
MAG
April 2, 2013
"This woman is crazy," I thought as she handed me back yet another A-. Ms. NiRiordain smiled at me, knowing how frustrated I was. "I know I'm being mean, Rachel, and it's only half a point keeping you from an A," she said. "But I know you can do better." In every other class, even if I only put in half the effort, I somehow managed to swing an A. With Ms. NiRiordain, it seemed no matter how hard I worked, she refused to give me the grade I longed for. As the year progressed, the more A-'s she gave me, the more determined I became to get that A.

An hour before Christmas exams I ran into Ms. NiRiordain. "Rachel, I'm really hoping for an A on your essay on this exam," she said, smiling the way she always did. For some reason this came as a shock to me. She wanted me to do well? As I sat down for the test, completely baffled, she smiled and whispered, "Good luck."

About two weeks later we returned to school and got our exams back. I turned my test over quickly, as if ripping off a band aid. One point short of an A. Typical. As I looked over the test, I was shocked to find that I had gotten a 24½ out of 25. I was absolutely fuming – this time at myself! I had studied so hard for the essay that I hadn't prepared enough for another part of the test.

When Ms. NiRiordain let us know that we would be writing an essay on Louis XIV during the following class, I was ready. I made sure I had everything a history teacher like Ms. NiRiordain looks for – a concept she summed up in something called PEEL: P – Point, E – Evidence, E – Explanation of significance, and L – Link to main point. As I wrote that essay, I was confident, finishing just as the bell rang.

"This one feels like an A," said Ms. NiRiordain with her usual smile, but I wasn't so sure anymore.

The next day, after 70 minutes of complete agony waiting, Ms. NiRiordain finally handed back our essays. At the top left corner of the essay was a bright red 25/25! I could not stop smiling. As I walked out of the classroom, Ms. NiRiordain stopped me.

"Rachel, I just wanted to let you know, that was one of the best ninth-grade essays I have ever read," she said.

I could not believe I actually got a compliment from Ms. NiRiordain! All my hard work finally seemed worth it. Although I had been so frustrated with Ms. NiRiordain, a part of me now understood why she pushed me so hard. When I got home that evening, I looked at my first essay of the year. The level of writing was incomparable to the one I had just gotten back.

Ms. NiRiordain makes a huge impact on her students' lives. It is clear to anyone in her class that she is extremely knowledgeable. It is not just the fact she never glances at her slide shows when she is teaching because she knows every person and date in history by heart. It is not just the fact that she manages to grade 50 essays in two evenings, even with young children at home. It is not just the fact that she refuses to accept anything but our best work and pushes us to achieve what we never imagined we could. It is the passion with which she does everything.

Ms. NiRiordain is the kind of person who can transform a class of hot, tired, bored ninth graders into a group of enthusiastic history scholars. Ms. NiRiordain is truly a one-of-a-kind teacher who changes lives.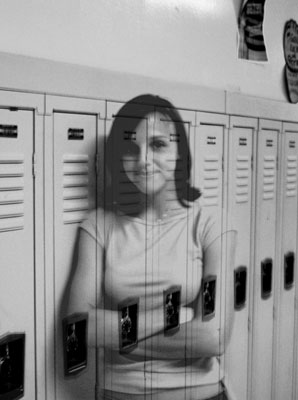 © Amy D., Troy, OH