Ms Schmidt
March 12, 2020
Fifth grade me walked back into class after a particularly bad day during recess at Merton Intermediate School. I felt ignored, unpopular, and left out. Tears in my eyes, I felt like a loser. I sat at my desk so worked up I didn't talk to anyone. I just wanted the day to be over and to be out of school. It felt like everyone was against me—everyone except for Ms. Schmidt. Ms. Schmidt cared when it felt as if nobody else did.

Ms. Schmidt talked me through everything that happened at recess that day. She took my problems onto herself. She made them our problems—not just mine. That day I realized she wasn't just a teacher, she was someone who cared about me and she was someone I could trust.

Ms. Schmidt made me excited to come to school, and I could rest assured knowing I had someone to talk to. She may not remember the day, but it had a huge impact on me. She taught me a teacher didn't have to just mindlessly teach; they are real people who care about your wellbeing. Ms. Schmidt demonstrated that to me so many times over the two years I had her. She brings a calming and warming presence into the classroom, and I think that was essential for me.

Ms. Schmidt also made school and learning fun. Even difficult subjects like math and social studies were a breeze. She was relaxed, yet dedicated. She was calm, yet energetic. I still think back to the games we'd play in her class like silent speedball; they were so much fun but always seemed to get out of control.

I never expected so much out of one teacher and no other teacher has had nearly as big of an impact on me as Mrs. Schmidt. Not only is she one of the kindest people I've ever met, she is gentle, humble, and caring. There was never a time that I was more excited to get up and go to school. There was never a teacher I trusted more or felt safer around. She gave us the feeling that we were loved as if we were her own children. That is a feeling I've never received from another teacher. Thank you Ms. Schmidt for everything you have done for me.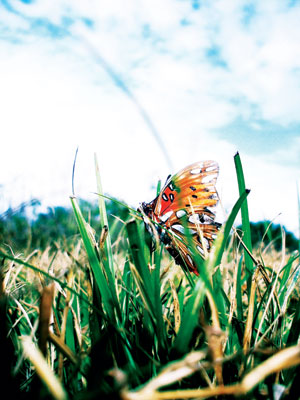 © Ashley B., North Port, FL