Mr. Hessler
March 10, 2020
Ever since I was a little girl, school has been a breeze for me. The top scores in the class always belonged to me without an ounce of effort. Everything was simple and came to me instantly – that is, until calculus.

Junior year, I took my first calculus class at Arrowhead High School. Math had always been one of my strongest subjects, and going into junior year, I didn't think calculus would be any different. However, I soon found myself sitting in the calc room, staring up at the equation-filled whiteboard, not having a clue what was going on.

It did not matter what I did – I studied all our problems, did the homework, asked for explanations. All of this just to stare blankly at every test, like the problems were written in a language I didn't even know existed. Sometimes I could pull a decent grade, lots of B's and C's, with an occasional lucky A. But I knew that even though my grades could fake it, I had no understanding of the math I was learning.

Senior year, I joined Mr. Hessler's AP Calculus AB class. The first day in his classroom, I felt an energy I had never before felt in a math classroom. He presented calculus as something unexpected for a math class — interesting and even fun at times. Mr. Hessler never let his energy drop — not that first day, or any day after. He approached each day with a new goal and an excitement to teach us something new.

Throughout my junior year, I had begun to hate math. It had always been something I loved, something I found pride in being good at. But with how much I struggled during that first year of calculus, it shot down my confidence. Math became a drag, and I thought I'd spend the rest of my educational career dreading any calculus I had to take.

But Mr. Hessler presented calculus in a way I hadn't seen before. It is tough and challenging, as he likes to remind us, but it's not impossible. And if something seems impossible to do, he will answer any question or work with you until it seems possible. He is the most dedicated and genuine teacher I have ever met. He may give a little bit of tough love at times, but it is clear that he cares deeply about the success of each and every student that sits in his classroom.

Thanks to him, I can now say that calculus is my favorite class of the year. He managed to take something that frustrated me beyond belief and turned it into something that I could always work through. Even if I don't always get the correct answer, I've learned to always have a plan on how to approach every problem that I come across. This is a skill that he teaches every student that will extend far beyond any classroom and into our future and our careers.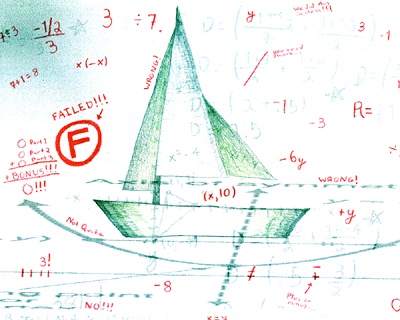 © Steven R., Binghamton, NY