My EOY
May 31, 2019
When I think about the Educator of the Year, I automatically think about my civics teacher Mr. Walker. Since the first day of freshman year ,he's been the coolest teacher I've ever had. While being a cool teacher, he also manages to push us to strive for greatness. All around ,Mr. Walker is a great guy and any freshman is blessed to have him.
Out of all my teachers Mr. Walker is my favorite. He showed me that I can be just as competitive in the classroom as I am on the field. Mr. Walker understands all of his cadets, and approaches us all in a different way. Mr. Walker comes to school every day happy, and with weird smelling food.
Mr. Walker is very understanding person; when I injured myself, I was out of school for a couple of days. While I was out, my civics group was in the debate finals, and he let me FaceTime them just so I can see what happened. Also, at the beginning of this semester I was struggling in his class, and he stayed after school with a group of us just so we could understand what was going on. He also took all of his cadets to Panera Bread to study for the midterm after school; But that's just the kind of guy he is.
Even though we are a no nonsense environment at DMA Mr. Walker finds ways to laugh and joke during class. There was this one time on the first day of school, he would not stop talking about his love for Costco. Also, he always talks trash in sports whether it's high school or pro.
Mr. Walker is an all around great guy, and I'm very grateful to have him as my teacher this year. He goes above and beyond to get his cadets to leave his class with knowledge. I'm happy to show the world what great of a teacher he is by nominating him for Educator of the year.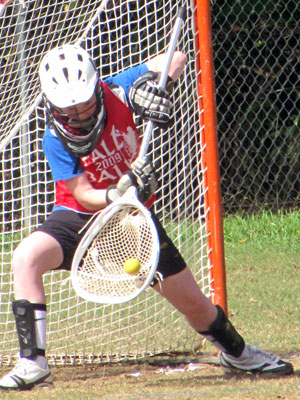 © Ashlyn S., Acworth, GA