My Educator of the Year
May 30, 2019

When it comes to teachers, there are a million teachers in the world and each of them have one job, to educate you. Make you the smartest person you can be to succeed in life. I always had trouble with teachers. I'd misbehave and never listen to them, but this teacher is by far my favorite teacher I have ever been with. Her name is Ms. Oppenheimer, and she taught a choir class and a dancing class.
Her chorus class was my favorite class. I was in that class for almost 5 to 6 years in elementary and middle school, and Ms. Oppenheimer has been teaching that class every year. She has made me become the singer I always wanted to be. Whenever it comes to singing and dancing, she is the teacher to go to. She makes everyone's day and always brightens the school's eyes. My middle school is called Las Americas ASPIRA Academy.
Las Americas ASPIRA Academy is a small school. Ms. Oppenheimer made it seem famous because of the Department of Music. With all the trips and all the live concerts, it became big to where the school has expanded and grown bigger. Ms. Oppenheimer also is involved with a professional dancing group. Ms. Oppenheimer started a dancing group called the Step Team. They dance while tapping feet and clapping and slapping legs and perform dancing routines.
I feel like this teacher deserves a lot of attention. When I was in all of her choir classes, she gave me the chance to go to a big Choir group called the Wilmington Children's Chorus. It's really big, and Ms. Oppenheimer knows people there, that's how I was able to get in. Anyways, she made a huge difference in my choir experience and made me want to continue my journey to become a wonderful singing member.
In conclusion, Ms. Oppenheimer is the best choir director I have ever had and should be recognized and become the Educator of the Year. I would love it for her to be recognized and be known as people will find her someday and want her to teach choir once more before she leaves.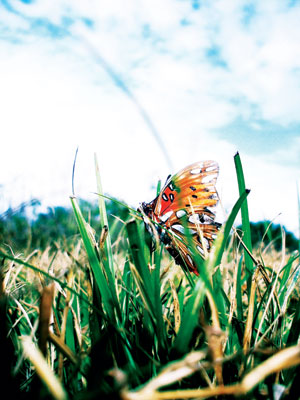 © Ashley B., North Port, FL