EOY
May 29, 2019
If anyone deserves to win Educator of the Year, hands down Mrs. Dryer is the clear winner. Mrs. Dryer is a 7'th grade English teacher at Newark Charter School. Starting out as a long term substitute for a teacher who had to leave school due to her child's birth, from day one she immediately had an impact on each and every student. Later that year when Mrs. Dryer's term as a substitute teacher was over, all the students became very upset, and asked and pleaded the principal to let her stay. And what do you think happened? Mrs. Dryer became a full-time teacher at NCS and continues to have an impact on the students she teaches.

Mrs. Dryer's goal as a teacher is to ensure that all of her students understand the concept of what is being taught, and she always puts in 100% effort each and every day to make sure she meets that goal. With her help, any student can turn a good English essay into a great one because of her investment in time in her students, if they are willing to accept it. Nothing Mrs. Dryer does goes unnoticed by any of her students. She is loving caring, and inspiring to everyone, and not just her students. Every person in the school, including the staff, would agree she is a true asset to Newark Charter.

Whether it is intentional or not, Mrs. Dryer seems to have a close relationship with all of her students. She takes the time to get to know everyone - their families, sports, activities and hobbies. and that is not all she does. Somehow, she finds time in addition to teaching to always make sure that each and every one of her students are doing well. She does not have one favorite student because she truly cares about every student. Mrs. Dryer and I have a very close relationship, and I can honestly say it is the closest relationship I have ever had with a teacher. A relationship that I will always remember.

One time, Mrs. Dryer told all of her students "If you ever have problems in or out of school, you can always come to me and we will get through it together because I want you to know you are not alone." I have never had a teacher say that to me and it really had an impact on me, and truly opened my eyes to the wonderful teacher I have been so fortunate to have. When I was in the 8th grade, I gave her my football schedule because she said she wanted to see some of my games. It meant a lot to me because it showed that she was still willing to support me outside of school, just like she told us. Now that I am in the 9th grade and at a new school, Mrs.Dryer and I still keep in touch. She continues to always tell me that if I need help with English or to go over an essay because I am having trouble with it to just let her know. To have a teacher that is not your current teacher anymore who is still willing to help you goes above and beyond, and is truly something special.

Mrs. Dryer has had a huge impact on my life, not only in helping me succeed in English but inspiring me to succeed in everything I do. This has become apparent to me over the past two years since I have left 7th grade. Why? For no other teacher has been so giving of herself to her students, and I am grateful for the times I have reached out to her and she has supported me, it shows the impact goes so much farther than the year she spent in her classroom. If Mrs. Dryer does not win Educator of the Year, I don't think there is any teacher who is worthy of the award.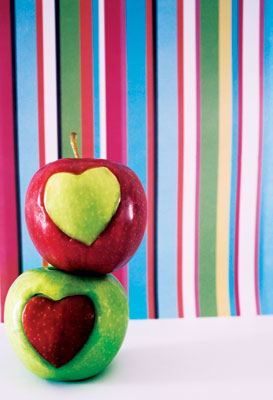 © Lauren N., Denton, TX