Educator of the Year
May 29, 2019

The teacher I want to nominate for Educator of the Year is Mrs.Dick! I nominate her because of several reasons. I learned how to improve my grammar, she gets students interested in the lesson that we are working on, and she is willing to do whatever she can to make sure we pass her class! Now even though we have our differences over things like eating whenever we want. I think she still deserves this nomination, and here is my explanation for each reason I give you.

She knows how to get students interested in the lesson with a funny story or even game, or maybe getting the chance to act! She does all sorts of stuff to make sure her students are engaged; I recall how she told about a friend literally picking out her husband because she believed he was the one for her and two dates later they started dating and a couple of years ended up marrying, and they still are! It is kinda cool because it goes along with our story "Romeo and Juliet." For a person like me who can lose interest quickly and easily, this is positive for me.
She also helps out with grammar which is a yes, yes, and a yes for me! I'm a writer, so this comes in handy for me and makes understanding my writing and enjoying reading much easier. She has used commonly misused words and has also used structure and function to help us out. She knows exactly what type of ways to teach and how to make the learning process easier for me.

She is determined to make sure you don't fail her class. She gives give her time every afternoon for extra help. I feel like she gives every opportunity to make sure we can come down and get help if we need to, and I know if anyone is willing to spend every day to make sure any student has someone to help them at anytime, they are a person the student body could rely on now and anytime in the future.

In my conclusion, Mrs.Dick is willing to be there for every student and in every way. I wish I could have her for my next 3 years here in DMA. She demonstrates a friendly, approachable demeanor, she's willing to put in work for her students and she's willing to listen to anyone in need. She is one of the greatest teachers I've ever had, but she needs to let people eat their pop tarts. For all these reasons and more, I nominate Mrs.Dick for Teen ink's Educator of the Year!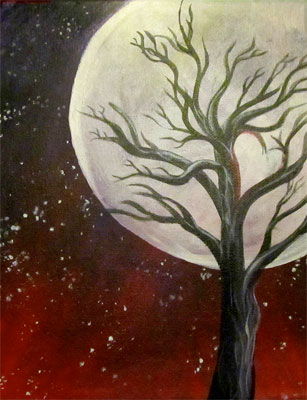 © Rebecca F., Madison, SD