Cedric Clark • Criminal Justice • Ben Barber Innovation Academy
MAG
March 26, 2019
In the past 10 years, I've gone to six schools, been In multiple classes, and have seen countless faces. Most of my teachers have seemed like drones who couldn't care less about the subject they were teaching. Others did a very good job at destroying my already low self-esteem.
I began to believe that a teacher was an obstacle that I needed to defeat if I wanted to move up in life. I kept this mentality for ages. After all, there's no way a teacher could actually influence my life, right? This belief was completely thrown out the window in my sophomore year.
After my disastrous performance in a Law Enforcement class at Ben Barber Tech Academy, I wasn't looking forward to the Law Public Safety Corrections and Security. To make matters worse, I heard that the teacher, Mr. Clark, was a strict and rather aggressive man.
Like most times when dealing with undesirable situations, I gritted my teeth, put my head down, and closed my eyes. I entered the room and was greeted by a kind-looking man with glasses, a powerfully good smelling room, and a kind but stern voice welcoming me to the class.
I was confused at first and questioned if I was in the right room when I heard Mr. Clark introduce himself. The first day was filled with introductions, group activities, and an overview of what we would be learning for the next 36 weeks.
It was clear from the start that this man wasn't a normal teacher. I learned that he had a military background and knew German. Then I noticed that he actually seemed to care about what he was teaching. But what really set him apart from the other teachers I'd had in the past, was the fact that he treated us as young adults instead of naive high school students.
This was honestly a breath of fresh air, given that most teachers talk down to us and treat us like children. One time, I indirectly told Mr. Clark about my fatherless childhood. Instead of giving me a trite response, he actually came over to my desk and began relating to me and saying words that have still stuck with me.
It didn't take long for me and many others to open up to him and actually begin to enjoy a class that would normally be very bland. He managed to make the topics we were discussing fun, interesting, and relevant – and he actually let us express ourselves. He showed us how to think for ourselves instead of blindly following misinformation. I even felt comfortable enough to tell him about my depression, something I hadn't even told my own parents.
I could honestly go on and on about the fact that Mr. Clark managed to turn a group of reserved teens into freethinkers that now see the world in a new light; sadly I have space limit and can only write so much.
To end this essay, I'd like to quote something Mr. Clark said to me that I always repeat in my head when I'm feeling unmotivated: "As I said before, I meant it then and I mean it now – you are a natural leader among your generation, Elvis. You still have time to plan out your life, but I truly hope you don't waste your potential."
Even if this essay fails to convince you that Cedrick Clark is an incredible teacher, role model, and all around great person, he will always be Educator of the Year to me.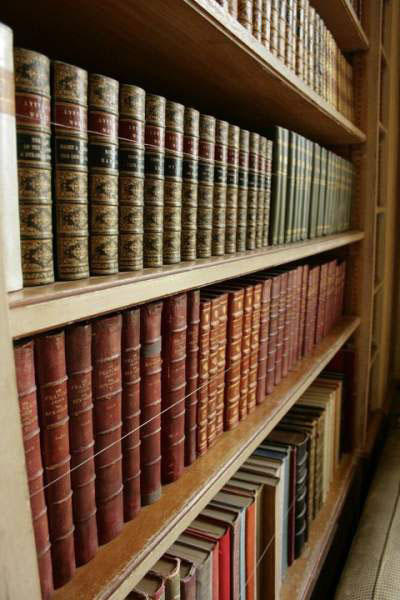 © Ainsley L. Waterford, MI