Eager to Teach
December 18, 2018
Mr. Schrank, a man always wearing a slight smirk, was eager to teach. His figure towered over the young sixth-grade class, yet his smooth voice offered a gentle welcome. From the second I stepped into his classroom, I knew it was going to be an exciting year. For many, Schrank represented more than most teachers, getting to school early every Thursday to lead the National Junior Honors Society. He was always present for school events and held a level of respect second only to the principal. He had two young children as well who happily attended his classes when he couldn't find a babysitter. Schrank's policies were simple: do your work or you'll be made fun of. There was one student in my class who never seemed to grasp this concept.
"Is there a reason I am missing four of your assignments?" Mr. Schrank would question.
"Ummmm, I don't know," would be mumbled in response.
"Dude, give me something. At least try to make an excuse. You can keep going down this road, but don't come crying to me in the future," Schrank would respond.
Another time, two students were conversing during a lecture. All of a sudden, Schrank stopped talking and put his finger over his mouth, glancing at the two students in the back. He whispered, "Everybody just stare and listen." For the next minute or so, twenty eyes glared at the students disrupting the class. When they finally noticed, their cheeks flushed red. Mr. Schrank wasn't mad, but his point was made. Mr. Schrank's ability to understand his students is what set him apart from the pack. Another time, after receiving a point off on an Ancient Egypt test, I approached him, fear struck on my face, to try and argue a point back. He looked at me for a second, then broke out in a chuckle. "Dude, you're gonna give yourself a heart attack. Don't worry, it will be fine." I instantly relaxed with his calming demeanor. In the end, he was right. Yet at that moment, he knew I just needed to take a breath.
To be put simply, school was fun with Mr. Schrank. It became clear that he had a passion for teaching. His lectures always involved wacky childhood experiences like when he broke his arm trying to roller skate down stairs. While we worked on assignments, he would stroll around class, usually in a Hawaiian shirt, to help students. Hawaiian shirts and Mr. Schrank became synonymous over time. Because of him, Hawaiian Thursdays became a tradition honored by staff and students. In a way, the Hawaiian culture transfer to his teaching style. When he waltzed into the classroom, his soothing voice created a sense of tranquility. There was never a rush, as we flowed along through our work.
Over the years, I have had a lot of amazing teachers, but for some reason, Mr. Schrank stuck out more than others. As I got older, I came to realize the level of passion he had for his profession. Carl Sandburg, the school he taught at, wasn't the nicest place to work. Teachers moved in and out, unsatisfied with the low budget. However, something made Mr. Schrank stay. His love for the community and for teaching touched the lives of many students. He never yelled and he truly connected with the students he taught. Most importantly, he had fun with what he was doing. Nowadays, when I see a Hawaiian shirt or catch a sarcastic remark, I think back to the teacher that showed me the importance of passion. Done correctly, work should not be a chore. Mr. Schrank always had fun interacting with students with his witty sense of humor, and his enjoyment fueled our education. At the end of the day, both him and his students, dressed in Hawaiian shirts, left class with a smile.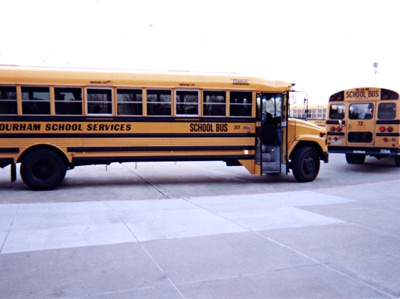 © Blake B., Highland Village, TX