The Ceremonies by The Ceremonies
April 9, 2014
Are you sick of those over-rated boy bands, who are nothing more than too tight skinny jeaned, lip-syncing, highly hormonal, teenage boys? And you finally have fallen out of their spell that millions of girls are under? Well thank goodness, me too. If you're really looking for a boy band, one who should be the one that millions of girls should be head over heels for, give a listen to The Ceremonies, did I mention they're madly good- looking brothers? Their beaming good genes, make you gleam in your cheeks, and once they open there mouth and sing some good tunes, you can't help but stand there with your mouth open in awe. Not only is their music one that makes you want to dance idiotically on the sidewalk, with their songs blasting in your headphones, they possess more than fetching faces, and resplendent melodies and harmonies, these three brothers are rising up and breaking down the barriers of music, and showing the world what they have to offer. Older brother, Matthew Cooke had the chance to chat with me, and had me sitting there with my cheeks gleaming pink and my mouth and eyes in awe.

Most surreal experience since you started music?
One of the most surreal experiences was performing at the Universal Music Group at SXSW and seeing a good chunk of the audience sing along to Land of Gathering -- it was a unifying experience.
The first time we heard Land of Gathering on the radio, our dad called us while he was in the car and put his cell phone up to the speakers. That was a very special moment to be able to share with our dad.

What is your advice for upcoming musicians and young teens that want to pursue their dreams?
The most important characteristic, over talent, over connections, over luck, is an infallible work ethic. And the best fuel for that diligence is having passion.
The most important thing is just having a drive, or finding something that you want to stand behind. The things that appeal to us the most are things that are dignified with meaning and with a sense of change embedded in them. I think our advice would be to concentrate on not only perfecting your craft, but also making sure that what you're doing has purpose.

What is your philosophy in regard to music?
As one of many mediums of art expression and emotion exploration, music is one of the purest and most beautiful forms of communication. It's really impossible to completely understand the absolutely true feelings behind people's words in everyday language, (because language is flawed by nature), but with music we can get a little closer to understanding each other.

If you could play at one festival, which would you choose?
Sundance Film Festival, where our performance would be a mixed media piece featuring an art film we would create that is narrated by songs, poetry, and narrative.

If you weren't making music what would you be doing?
Pursuing another passion involving writing, novels, short stories, poetry. But as a more obvious career path deviation, possibly pursuing a professional baseball career (as youngster Mark and Michael envisioned they always would).

Your music has been described as 80's New Wave meets Alternative Rock, would you describe it like that as well?
Sure that could be; however when given the choice, we'd prefer not to categorize our music with one genre. We feel the pigeonholing notions associated with genre labeling can limit a band to one certain type of music, and furthermore one form of art. We see our music and group as more of a mixed media art collective.

What has been the inspiration for your music?
The EP has been largely influenced by the notion of nostalgia, disguised in the costume of a melody.

I have read your inspired by your favorite poems, novels, philosophies and songs, what would you say are your current favorites?
Some current favorites are: Kafka on the Shore by Murakami (book), and Broken by Ours (song).

You guys have called yourselves " The Ceremonies" and detailed further because its where" communal gatherings where people come together to experience the entire spectrum of emotion." Could you explain in further detail what that all means?
As you said our name represents the notion of a communal experience, and through that ceremony we hope to engage the ears, eyes, and minds of our audience members. Through our ceremonies we strive to encourage nourishing the imagination by means of creating and digesting art, living with open perspective, and being a genuine human being.

I was reading some of your influences include '80s post-punk pioneers Echo and The Bunnymen, The Smiths, and The Cure. How have they influenced you and your music? What makes them more significant than any other artist?
Musically, all three of them deviate from pop structure and aren't afraid to make a song a journey--yet they also have written fantastic pop songs. They also all have similar undertones in their production styles that we are particularly fond of. The lyrics however are just as an important piece of the collective that is a song. Ian McCulloch, Robert Smith, and Morrissey are all three poets in their own right whose words have impacted how we live our lives. We admire the potential to touch people with voices and words.

Any hints of future albums or songs?
The future albums will have songs and the future songs will have music! Haha we plan on releasing more music, whether it's another EP, another single, or our first album, at some point later this year. We're fans of meaningful thematic works so our future releases will definitely reflect that.


Words really can't describe how astounded I am at the notion I was able to interview Matthew from The Ceremonies. The Ceremonies have surprised me yet again, on how talented and genuine they are not only with the striking music they produce, but the qualities they compel in themselves that shine from within. Matthew absolutely stunned me, not only does he bear musical talent, he is well spoken, and well thought out, qualities that seem rare in society, let alone the music industry.

Apart from the music interview, I felt I took out more than knowledge of how to reach success in music, but rather success in life. Matthew states the "best fuel for that diligence is having passion", which goes hand in hand with my phrase, " when you have passion for something you pursue it with your whole heart". Although I'm only sixteen, I'm old enough now to begin thinking about what I want to pursue in life, because in a few months I'll start applying for college, which brings along the responsibilities and plans for what I want to seek in my future. I look around me, while I'm sitting in my room at 2 AM in the morning on Saturday with my cheap candles burning that dreadful grape scent, the lights dimmed, and lavender extract on my pillows, and I start to think. How am I going to spend my life? What am I going to do with the life I am given? Am I going to take a chance with the career I really want to pursue despite the constant bellowing in my head to give it up, or am I going to play it safe and never take the risk at something that could have been successful if I choose to be contingent? I guess that question lies in myself, but this interview has proved to me again that doing something with purpose and following your passion despite the hardships that come to play is a part of life. It's like the thought of never leaving your house, because you're scared of the evil outside, you're scared that the life outside is not what you think it will to be, and you're horrified at the thought of the truth, reality. But like this paraphrase, as they say, some people just merely survive, but who can actually fully live? If you took the risk and took a step outside, you would see the beauty of life, from the radiant sunsets, to the alluring stars that shine at night. Because smelling the roses, but taking the risk of being stung by a bee, in my perspective is worth the risk.

The Ceremonies lure us in with the music they harvest, the 80's new wave sound embedding our ears when we listen, but like Matthew suggest, music is open to just one genre for an artist, but it's rather no limitations on what a artist can triumph in. From their debut and recognition with MTV, to their jaw dropping performance at SXSW, there's no denying that these three brothers can accomplish anything they set their heart on. Their song "The Land of Gathering" does more than make you want to chase the sun in hopes of a brighter tomorrow, but hope that tomorrow can be brighter with these three brothers showing us the way.

Future Music Dates:
Firefly Music Festival 2014 Feat. Foo Fights, Arctic Monkeys, Jack Johnson, Weezer, OutKast, Band of Horses, Iron and Wine and Imagine Dragons, Local Natives, Childish Gambino, Jake Bugg, Sky, Ferreira, Kodaline, New Politics, Aer etc.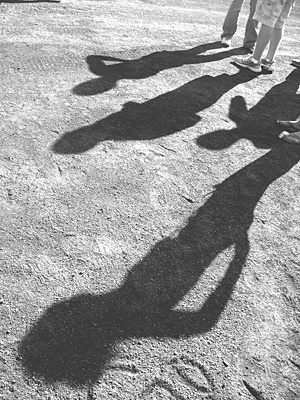 © Trella R., Mountain Lakes, NJ