Businesswoman - Karen Elizaga
MAG
Karen Elizaga is founder of the program Forward Options, which strives to turn young girls' potential into success through inspiring workshops.

Real-life stories are the backbone of her five-hour workshop and though I haven't attended one myself, interviewing Elizaga helped me realize that there's more to success than GPAs and SAT scores. Success isn't about luck, it's about diligence, drive, and passion.



What did you do before creating Forward Options?

I went to law school and practiced as an attorney before moving to London and serving in executive management for two technology companies.



Why did you decide to leave behind your successful jobs?

I left being an attorney because it was a job that I liked, not loved, and I think I only liked it because I was paid well. I left the technology field because I was traveling too much and wanted to start a family. I also wanted to start Forward Options.



How did you come up with the idea of Forward Options?

I had two epiphanies while startin ga new business in London: one, that I could absolutely adore my work(the job in London I would have done for free), and two, success in the classroom (even at prestigious institutions) doesn't guarantee long-term success, or even success at the next level.

I wanted to share these two fundamental points with young women as they began to shape their lives. I want women to pursue careers because they have great passion for them, not because it's what they should do.



What did you learn from your executive jobs that prepared you for Forward Options?

I learned an inordinate amount from my executive jobs. Because I knew I wanted to found Forward Options while at the second company, I spent a lot of time observing people, especially their strengths and weaknesses. I learned that being successful takes a lot of skills that need to be learned on the job. I learned that first impressions carried me a long way.

Ididn't learn anything in the classroom that prepared me for being a woman in a predominantly male industry. I learned that it takes good people skills to negotiate a highly political arena. I always needed to be prepared and know what I was talking about. I learned that respect and hard work are irreplaceable.



How did you found Forward Options?

I spent two years interviewing successful women who had found happiness in their personal and professional lives,then put together a workshop and pitched it to private schools. Once the schools started buying into the workshop and girls started getting a lot out of it, I gained credibility and an audience.



What main ideas does your workshop encompass?

The main component I want girls to take away from the workshop is the idea that life is filled with all kinds of options that they should take advantage of by creating and maximizing these options and opportunities. I want girls to understand that by making conscious decisions and setting themselves up for the next step, they can choose success. Success doesn't just pick a lucky few.



How do you view women in the workplace?

Women have all kinds of opportunities in the workplace, and are only limited by their lack of knowledge and confidence. Women should believe that they are entitled to everything for which they work and shouldn't step back because someone else also seems to have the goods. Many large institutions are sitting up and paying attention to retaining and promoting women, so I think we enjoy the fact that the workplace can be a meritocracy.



What do you hope to achieve through these workshops?

I hope that girls are inspired to think forward and create options for themselves. I want them to understand that Forward Options Women - the women from all over the world whom I've interviewed - came from the same place they did with their own uncertainty, nerves and excitement. But they accomplished a lot. I want to demystify success and make every girl believe that her own version of success is attainable. I want to provide girls with tools to help them move forward in life with great confidence.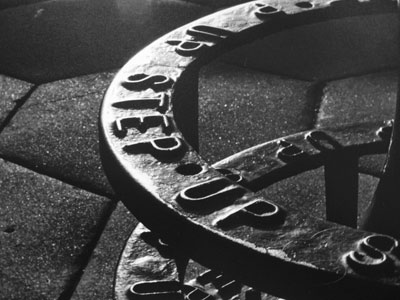 © Anonymous