Actor Max Charles
May 17, 2012
At only 8 years old, Max Charles has already appeared in many hit TV shows, such as Jessie and Hot in Cleaveland. He has landed roles in films like The Scent of the Missing, The Amazing Spider-Man and The Three Stooges. I was recently given the opportunity to talk to the young Max about his role as Peezer in The Three Stooges.

Rachel – Tell us about yourself.

Max Charles – Well, we just moved into a new house and it's really cool! Our dog can run around and play with us in the backyard. It's just so cool at our new house!

I like to ride bikes and scooters & go free-running! I like outside stuff and I also like acting a lot. I love acting!

RH – Why do you like it so much?

MC – Well, it's so fun because I get to meet different people and see different states. I get to explore a lot and I just love that! It's just so amazing meeting all these nice people. I just love it. It's amazing!

RH – Who was your favorite person to meet when you filmed The Three Stooges?

MC – Well, you know what? All of the people were amazingly nice on that movie. They were all, like, super nice!

RH – What was your favorite memory from set?

MC – We were all sitting in the green room waiting to go on set. We were all waiting while they were changing camera angles. One guy said, "Hey, let's play a game!" And he's like, "Whoever wins gets a hundred bucks!" I thought he was joking. But at the end of the game, I won and he gave me a hundred bucks. I was like, "What? That's so amazing!"

RH – What did you spend the money on?

MC – Well, I'm saving up for an iPad or an iPod. I'm saving up for that stuff. I've been saving up for a long time!

RH – Smart kid. I hope you get one!

Who do you play in The Three Stooges?

MC – I play an orphan. His name is Peezer. He, like, encourages the three stooges to raise money for the orphanage. The orphanage is running out of money. They're shutting [it] down and sending the kids to foster homes. I encourage [the stooges] to help raise money.

RH – What is your favorite scene in the movie?

MC – Well, my favorite scene was [when the stooges] were in a hospital. They were acting like they were doctors. They went into a room and they turned around and there were tons of babies. Then all the sudden, the three stooges take all the babies up. Moe's like, "Put the baby down. Slide the baby over to me." And [they] kicked the baby over to him. It was just so funny!

RH – Who is your favorite stooge?

MC – Well, you know what? They're all, like, the exact same person. They're insanely funny! But you know what? I really like them all the best!

RH – So do you like the TV show, The Three Stooges?

MC – I've seen an episode of it and it was insanely funny! My grandma and grandpa actually got me an episode of the old-fashioned The Three Stooges. It was really funny!

RH – Do you think people who like the TV show will like the movie?

MC – I think they'll really like it! I think they'll think it's amazing because it's so funny!

RH – What other projects are you working on?

MC – Well, right now I'm working on an animated movie. It's called Mr. Peabody and Sherman.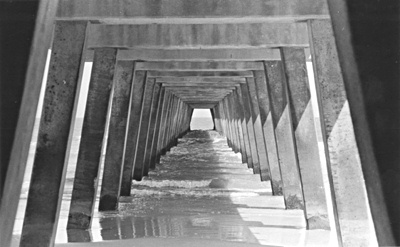 © Megan S., Marblehead, MA