The Weepy-Voiced Killer
June 12, 2018
Paul Michael Stephani was a serial killer who operated during the 1980s in the twin cities of Minneapolis and St. Paul, Minnesota. He gained a lot of fame, as after each murder or attempted killing he would call 911 in a weepy and regretful voice to apologize for what he had done. This ritual got him the pseudonym "The Weepy-Voiced Killer." Even though his 3 victims and two attempted murders didn't leave a huge impact when compared to other serial killers, his weepy-voiced calls as well as gruesome methods of murder made Paul Michael Stephani a noticeable figure in the endless world of crime.
Paul Michael Stephani was born on September 8, 1944 in Austin, Minnesota, and raised as one of 10 children in a highly religious family. His regular job was a janitor. He divorced his wife Beverly Lider whom he he had a daughter with, and continued living with his girlfriend. Even before he started killing, Stephani had been convicted of aggravated assault and had a history of mental illness ("Paul Michael Stephani" Criminal Minds).
Throughout his 2 years in action, Paul Michael Stephani killed three women and injured 2 others, in the most horrific of ways. On December 31, 1980, he beat Karen Potack to death while she was on her way home from a New Year's Party in Prescott, Wisconsin, and she was found naked in the snow, unconscious. This inflicted several wounds throughout her body as well as brain injury, but she managed to survive ( "Paul Michael Stephani." En.wikipedia.org). Seven months later, on June 3, 1981, Kimberly Compton (18) was stabbed 61 times with an ice pick. Not too long after this murder, Stephani called 911 saying: "God damn, will you find me? I just stabbed somebody with an ice pick. I can't stop myself. I keep killing somebody" (Killer: Paul Michael Stephani - The Weepy-Voiced Killer Profiled On Killer.Cloud). Just a few days later, on July 21, 1982, Kathleen Greening (33) was found drowned in her own bathtub, and no subsequent call followed. On August 6, 1982, Barbara Simons (40) was stabbed 100 plus times after the two met in a bar and Stephani gave her a ride "home." Before she went with him, she is reported to have told a waitress, "He's cute, I hope he's nice, since he's giving me a ride home" ( "Paul Michael Stephani." En.wikipedia.org). His final murder attempt came August 21, 1982 when a 19 year old woman called Denise Williams got stabbed several times with a screwdriver, but managed to survive with minor injuries after hitting Stephani with a glass bottle (Sutfin).
Stephani's imprisonment came as a result of Williams, who, in an effort to survive as she was getting stabbed multiple times by a screwdriver, managed to hit Stephani on the head with a glass bottle and escape. As Stephani returned to his apartment, he noticed that he was bleeding badly and sought medical help (Sutfin). His injuries are quickly connected to the attack, Williams identifies her attacker through photos she is shown while still in hospital, and Paul Stephani is accused of attempted murder. According to Wikipedia, "During Stephani's trial in the Simons murder case, Stephani's ex-wife, sister, and a woman who lived with him testified that they believed the hysterical caller revealing the attacks was Stephani" ( "Paul Michael Stephani." En.wikipedia.org). Even though further investigation on the case also tied him to the Simons murder, this alone was not enough evidence to connect him with the two other murders committed and one other attempted ("Paul Michael Stephani." Criminal Minds). Stephani was sentenced to 40 years in prison for the murder of Simons and the attempted murder of Williams.
Almost 20 years after his arrest, knowing that his end was near, the "Weepy-Voiced Killer" confessed to "(1) a beating attack on Kimberly Compton 1980, (2) stabbing Kimberly Compton to death in 1981, (3) drowning Kathleen Greening in 1982, (4) stabbing Barbara Simons to death in 1982, and (5) stabbing Denise Williams in 1982" ( "Paul Michael Stephani." En.wikipedia.org). During this same confession, Stephani stated, "Killing was, seemed to me, the thing you were supposed to do that was part of life. Driving a car was part of life. Eating food was part of life. To me, it seemed like killing was part of life too, until I did it." He died on June 12, 1998 in the Oak Park Heights prison in Oak Park Heights, Minnesota as a result of skin cancer.
When compared to many other world criminals, Stephani and his murders don't take up a huge amount of significance and importance. His 3 murders are hardly anything when compared to the thousands caused by others. He didn't have a big organized scheme or a genial plot; his murders came in the most unexpected and terrifyingly random ways. However, he is most remembered and noticed for his signature act, calling 911 in a hysterical voice after committing his murders. Even though it didn't impact the significance of his horrific murders and didn't completely reveal his identity until his confession, it added a new amount of mystery which distinguished "The Weepy-Voiced Killer" and his criminal cases from the standard murder crime, and gained him fame all over the United States.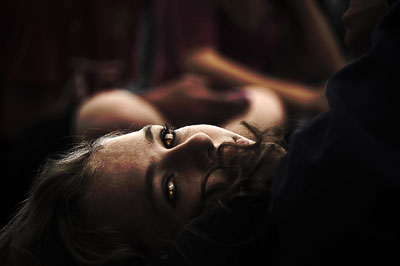 © Calvin C., Salt Lake City, UT