Climbing the Christmas Tree (My Baby, My Friend)
December 1, 2008
My Baby, my sweet little kitten
You will always fit in my arms.

Burdens of mine swiped away by your gentle paws
Advice you give me, through ear twitches and snuggles
Brings only comfort and love into my life.
You are my only kitten at heart, you cat, no matter how big you are.

My friend, my true companion
You will always be by my side.

Fur, thick and soft, warm from the sun
Reminds me of the many comforts of home.
Intruders, I'm sure would run scared from your hiss
Especially Sophie's, but don't tell her...
Now you climb the Christmas tree, to the top, so you are the star.
Darling, come down, and give me more things to love about you.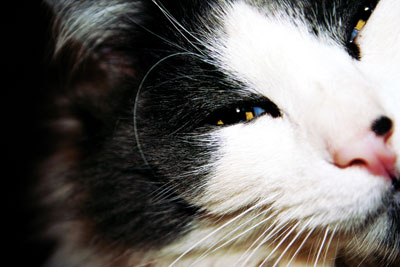 © Monica L., St. George, UT