Protection
MAG
So that others may live." This is the motto that over 60,000 volunteers nationwide have adoptedwhile performing homeland security, civil defense, search and rescue, anddisaster relief. These volunteers dedicate a part of their lives helping victimsof plane crashes, earthquakes, hurricanes, floods and other disasters.

Ifthere is a plane crash, Civil Air Patrol personnel can hone in on the plane'semergency locating beacon, finding the aircraft so that health-care personnel canhelp victims. Also, in the event of a plane crash, natural disaster or terroristattack, the Civil Air Patrol has the ability to carry blood and medical suppliesto the site.

I have gone on only one Civil Air Patrol mission so far,where my team located an activated beacon in an aircraft. Even though the planehad not crashed, it was important we turn the beacon off.

I have made manyfriends in Civil Air Patrol who I'll keep in touch with for the rest of my life.I am qualified to use all the locating equipment, as well as a compass andsignals. I'm also certified in the use of communications radios and know basicfirst aid and First Responder CPR.

The Civil Air Patrol has provided mewith many experiences most people never have, including flying a plane, flying ina military refueling jet, and assisting at several air shows. The Civil AirPatrol also provides college scholarships and will help me pursue my goal ofbecoming an Air Force pilot.

The Civil Air Patrol was created less thanone week before the 1941 attack on Pearl Harbor. Its civilian pilots patrolledthe coasts of the United States during World War II, sinking two Germansubmarines and damaging many others. It also performed search and rescuemissions, saving hundreds of plane crash victims.

On May 26, 1948, CivilAir Patrol became the auxiliary of the United States Air Force. It now has over550 airplanes and 1,000 vehicles. Adult members own over 4,000 private aircraftthat can also be used to support missions. Cadet members need to be between 11and 18 years old. There are over 1,700 Civil Air Patrol units in the UnitedStates and Puerto Rico.

On September 11, 2001, Civil Air Patrol crews tookthe first aerial photographs of Ground Zero. Blood and medical supplies, as wellas high-tech search and rescue equipment, were flown to thesite.

Currently, because of September 11, the Civil Air Patrol is againinvolved in homeland security. For example, crews have monitored watershed areasin New York, and did surveillance for the 2002 Winter Olympics.

If youwould like to learn more about the Civil Air Patrol and its tasks, the web siteis www.capnhq.gov.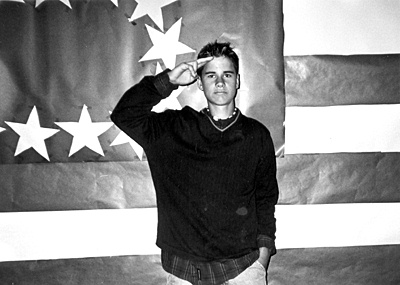 © Anonymous