What I Know
MAG
My dad chews his food loudly and lets mayonnaise dribble down his chin. Sometimes he steals my chair when I get up while watching TV. When I come back, there he is, smiling at me because he knows I hate it when he does that. He doesn't like talking much, and rarely discusses his feelings. Despite all these annoying things, I love him.

My dad has always provided me with what I need. There has never been a time I didn't have a coat, new clothes for school, or money for lunch. I haven't been spoiled, but he did give me a '93 Toyota with a few dents. I think I'm lucky I always had presents at Christmas and never went to bed hungry. He always comes through and finds a way to give me what I need, even when money is tight. I am very fortunate to have had such a reliable father.

I did a lot of camping, fishing and hiking when I was younger. We all made memories during these times, but when I got older, I started throwing fits when my parents tried to get me to go camping for the weekend. I wanted to spend time with friends. My parents just weren't fun anymore.

Even though I fought and fought, my dad still forced me to go with them. After a few hours drive, and a lot more complaining, I began to have fun. Now I have even more wonderful memories. My dad knew someday I would miss the time we spent together and really did me a favor forcing me to hang out with him. I look back at my childhood and know that he cared about me.

My dad has taught me a lot about life. Thanks to him I know how to change my car's oil, drive a manual shift and bait a fish hook. Some of his best lessons have been about respect, trust, God and love. He has set a good example and prepared me for life.

Although I don't always agree with my dad, I love him. I know I couldn't have gotten this far without him and want to learn more from him. When I am older, I hope to have some of his good qualities. I love him even when he steals my chair.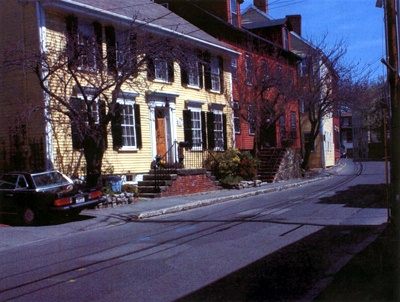 © Anonymous