The Stars
MAG
My greatest treasure doesn't have an owner, it belongs to everybody willing to look up. When nighttime is set with its silky black sky and I look into it, I see the shining eyes of my father. The stars are my greatest treasure.

When I was two, my father passed away. I don't really have any memories of him. People's first reaction when I tell them I don't have my father is to "focus on the happy memories." Well, I don't have any, so what else is there to focus on except the fact that part of my heart is buried with him? It's a part of me I will never truly know.

I only have one picture of my dad and me, but staring into the eyes of a baby in her father's arms just doesn't seem like enough. I can't feel him, or listen to him. Photographs will fade, but a memory would last a lifetime. Even though people may find it childish to look up at the sky and dream of my dad, I find comfort in this. I miss him, even though I never really knew him.

I have connections with my dad, of course, through my mother and brother. Sometimes they find it hard to talk about him and live as if he were never a part of their lives. That's why I talk to my dad, because I can't forget something I can't remember and I don't want to give up on having a relationship with him.

Every night I sneak outside when my mom is asleep and talk to him. I tell him everything - what I hate about the world, the stupid policies, hate, death, floods, terrorist acts, politics and everything else that is messed up. I explain how I am doing in school and about my friends. When I like a guy, my daddy is always the first to know. When I am frustrated, I run down to the lake and just cry to him. The stars remind me of his blue eyes that look vaguely familiar. Just by looking into the eyes of the stars, I realize that he is sorry for dying and hurting me. I can forgive him, even though it hurts.

People are constantly saying that I can't have a relationship with somebody who's no longer living, but the stars are more alive than ever and that's what keeps my father living in my heart. I treasure the stars because my father looks down on me through them. He listens, and occasionally he'll send a shooting star to remind me that he loves me. When I look into the stars, I can remind my dad just how much I love him. That's why my greatest treasure will always be the stars.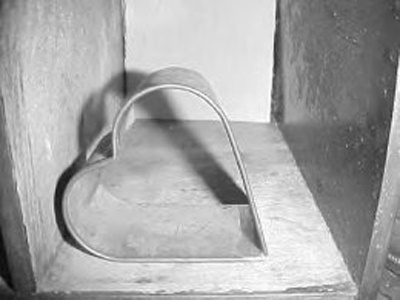 © Liana D., Somers, CT