The Heart Breaker
MAG
I will never forget the night my mom left. She walked out and left me standing in the door crying, "Come back." The next morning, tears filled my eyes as I walked from room to room calling for her. When I went into the kitchen my dad told me she was gone and wouldn't be coming back, but I still believed she'd be returning from work that afternoon.

The day fell into night and still no mom. I asked my dad again where she was and when was she coming home because I missed her.

"Baby girl, Momma is not coming back. She left and went to live with someone else." These were his exact words. I asked if she did not love me anymore, and then I cried myself to sleep.

My mom came home a few days later and I was happy, but when I ran to hug her, she acted as if she did not want to see me, and that hurt. She told me that she needed some space from her messed-up life, which I did not understand. She said she had only come for the rest of her stuff. When she left this time, all the pain and sadness came down so hard on me that all I could do was lie in my dad's arms.

The next month brought more sadness for my dad and me. We had to move because I would cry all day, looking in each room to find Momma. My dad said a new house would be good for me.

One day my mom picked me up from daycare. Then she called my dad to tell him that if he wanted me back, he would have to give her one of his cars. My dad gave her a car and got me back. After that he lost all his love for her and they got a divorce. My dad received full custody, and he got to keep both of his cars. She was only allowed visits with his supervision.

My heart is still healing, and I still don't fully understand why she left or why she acts the way she does. I may never know the actual reason she left, but I'm beginning not to want to know. I have not seen her in five years. She has missed my entire childhood and now she will miss my high-school graduation in a few weeks. No matter how long she's gone, though, there's a part of every child that needs a mother. There's still a part of me that truly wishes to reunite with her and try to build a relationship.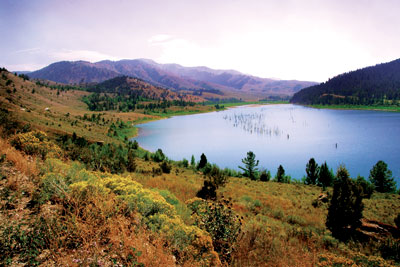 © Anonymous