Natural and Unnatural Objects
March 18, 2014
The heavy panting of the children was heard as they thundered up the stairs to Ms.
Shehi's classroom. Much chatter started at the sight of the organisms on the long black tables
grouped into two groups. Sunshine gleamed through the many long windows in the classroom.
Dozens of microscopes stood on shelves like soldiers in an army. The smell of sterilizing liquids
coming from the chemical room gave the students quite a headache. The whiteboard had many
words on it, holding as much knowledge as a library.
Inside the chemical room there was much equipment, a rainbow of colors. The
temperature dropped severely in the room, the air tasted dry and sterilized. Liquids lined the
shelves, bubbling and broiling and swaying, waiting to be emptied from their prison cell.
Animals were everywhere, some in jars, some in bags, some that might still be chirping their
everlasting song.
The teacher's office was an art gallery, full of papers with sketches and projects done by
students been and gone. The desk was cluttered with forms and worksheets, some old, some new,
some crumpled into a tiny little ball. The smooth glass window looked out on the construction of
new buildings.In the corner of the class stood the three computers, waiting to spill their knowledge to
the passing curious student. A model of an eyeball stood on the shelf, looking out above the
classroom. A large drawing of a microscope hung on the wall, detailing all the parts of the
microscope and more. Rocks crowded empty spaces on the shelves, some with crystals, some
with smooth surfaces, and some with as many spikes as a porcupine.
Up above the classroom hung many different projects. Crude representations of atoms
made from Styrofoam and pipe cleaners hung by threads like spiders making their webs.
Detailed posters were stuck to the ceiling, full of information almost nobody found interesting.
The tiles formed a grid of knowledge on the ceiling, different projects at different coordinates.
In the P.E. teacher's office, there was less space than in the bathroom. Motivational
posters hung everywhere, providing positive motivation for all who came in. Previous sports
uniforms hung on a coat rack. The basketball and volleyball uniforms proudly showed off the
black and orange stripes of the tiger, the school's mascot, whereas the soccer uniform looked like
the tiger took the black stripes, rolled them in blue paint and then put them back on. On the book
shelf, there were thousands of books on different kinds of stretches and proper sports drills.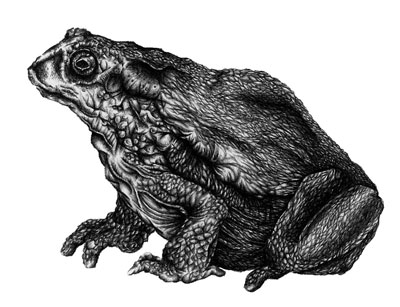 © Angela R., Mahopac, NY