The Shuffle
February 27, 2014
I believe that the shuffle setting on my iPod is magic. Laugh if you want. Take a nap. Run a mile. Write a strongly-worded letter if it'll make you feel better. I doubt it will, but what do I know? What do you know? What does anyone know?

I may not know, but I believe.

I believe that nothing less than the hand of God could set the score to my life. I believe that there is someone, something, somewhere that wants my time here to be more than a silent picture--someone who orchestrates a saga of rock-'n-roll, pop, and R&B for every sunrise I sleep through. A machine does not select a folder of data based on a series of godless algorithms and dare to define my life. No; this can hardly justify the ironic perfection of Walking on Sunshine as I unsheathe my umbrella in a torrent of rain. It can't possibly explain the emotional precision of Sweet Home Alabama as my week-long road trip concludes at the sight of my driveway. It is ludicrous to suppose that the sympathetic warmth of Here Comes the Sun after a grueling day at school is a result of technological software.

I also happen to believe that those who skip through songs chosen by The Shuffle are at the mercy of mankind's tunnel-vision--the sight that trims away whatever deviates from "sense". They then haphazardly paste together a collage of this new reality so that it resembles little more than the defiled truths in a high school textbook's glossary. The Shuffle makes sense when left alphabetized and decaying in an encyclopedia of misplaced curiosity, dissected into terms of electrical impulses and metallic friction; why wouldn't it? For The Shuffle Heathens, truth is a comfort zone, a line not to be crossed, but the uncertain can't be boiled down to the simplicity of truth.

Uncertainty is trusting The Shuffle to set the mood on a first date when you know half of your music is 80s hair metal. It is the gut feeling that the next song will offer advice on a fight you had with a friend. It is the instinct that the first song of the morning will invariably predict the rest of your day. None of it is true; it can't be known, can't be studied, and can't be subjected to the mundane.

It can only be believed.

And what do I believe? I believe that my life's soundtrack is chosen by The Shuffle and that The Shuffle is a trace of divine intervention.

What do you believe?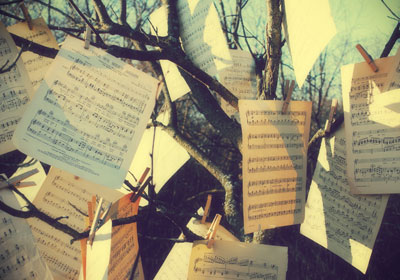 © Olivia E., Alto, MI