His Own Recipe
May 19, 2013
Fame can be boiled down to several simple ingredients. Looks, image, and a few cups of luck seem to be written on every page of the Superstar Cookbook. Unfortunately, some of the things half-baked celebrities lack—like personality, character, and talent—are the most essential. However, this is not the case for the mouth-watering Big Time Rush singer Carlos Pena, who feeds a nation of teenagers starving for role models with the perfect blend of personality, charm, and genuine talent.
It is impossible to pinpoint a geographical epicenter for the famous (excepting Hollywood, of course), but Columbia, Missouri seemed just as unlikely as any other town when Carlos Roberto Pena, Jr. was born on August 15, 1989. The town that housed Pena until the age of seven didn't know to miss him when he, his parents, and his younger brothers moved to Weston, Florida. There, the boys—Carlos, Javi, Antonio, and Andres Pena—jammed out to a childhood choreographed to the hits of Jackson 5. At some point, around the age of 12, Pena lent his own voice to the mix, and a new dream was born. Two years later, Carlos came to California to compete in an acting competition. His performance won him every category he competed in, a good agent and—ala-kazam—the world of glamorous stage lights met Carlos Pena, Jr.
All right. With no Disney magic or fairy godmother to make him into a Dominican Haley Joel Osment, his career didn't take off quite so quickly. Pena, like most child actors, eased into the business with commercials and earned his first TV cred at 13 in a Super Soaker commercial. Carlos remained in Florida and Sagemont Upper School throughout his other television features on shows such as Judging Amy, E.R., Summerland, and a recurring role on Nickelodeon's Ned's Declassified School Survival Guide. Between jobs, he managed to attend four Sagemont proms, maintain his grades, and keep a part-time job at the local supermarket.
Normalcy became difficult to maintain when Pena auditioned in Florida for MTV's Making Menudo. His rendition of "My Girl" wowed the judges and earned him a spot on the reality TV search for the next Latino boy band. Though his on-screen experience set Pena ahead of his competitors as far as cameras were concerned, it didn't prepare him for the harsh competition of America's attempt at the second-coming of the late-seventies Spanish-singing, dancing Menudo. The show's trying schedule, 72 hours to learn a song and dance number in perfect sync and harmony before performing for thousands of "fans," and dramatic exposure did have one unforeseeable benefit—it readied him for his next audition.
When Scott Fellows's plan to recreate The Monkees was green-lighted, the open casting call was issued. Millions of hopefuls across the country auditioned for one of the four coveted spots in the TV band, Go Big Time. Carlos's energetic audition sealed him the part of a helmet-wearing, hockey-playing, happy-go-lucky Minnesota teen whose friend's conspiracy sets them all up for the big time. The show, after a band-initiated name change to "Big Time Rush," aired to record viewers in November 2009. With original music performed by the cast, Nickelodeon's staple humor, four deliciously talented boys, and a good dose of wit, the show has produced two Top 10 Billboard albums (BTR in 2010 and Elevate in 2011) and a made-for-TV flick (Big Time Movie). It is currently in its fourth season, and the boys of Big Time Rush are celebrating the release of their greatly anticipated third album, 24/7, with a nationwide tour this summer.
Okay. That's all well and dandy. But what makes Carlos—or any member of Big Time Rush—different? Why do they stand out from the rest of pop culture as "the real deal"? Simple. They are good role models. That, along with talents that extend far beyond the music spectrum, makes them more than pop stars. Specifically, Pena made a bid in the YouTube industry with the production of a stop-motion music video for Rachel Crow and with the 62,000,000-hit rendition of Call Me Maybe. (To put this in perspective, the viral "Harvard Baseball" version of the same song received only 15 million views.) His video—featuring Justin Bieber, Selena Gomez, Ashely Tisdale, several Big Time Rush members and their guitar player—is arguably at the root of Carly Rae Jepsen's stardom. Pena has produced 60 videos for his YouTube channel, CarlosPenaTV, and directed an episode of Big Time Rush featuring Victoria Justice. When it airs this summer, Big Time Tour Bus will prove once and for all that Carlos Pena has a knack for all angles of show business.
Fame is a tricky thing to get right. Flashing cameras burn dozens of well-rounded, talented individuals to a crisp in the hot oven of Los Angeles. Others frost over their imperfections and tabloid mishaps with a thick layer of make-up and add sprinkles for kicks. Pena, made of all the right ingredients and baked with just enough enthusiastic spice, has rewritten the Superstar Cookbook with his own recipe for fame.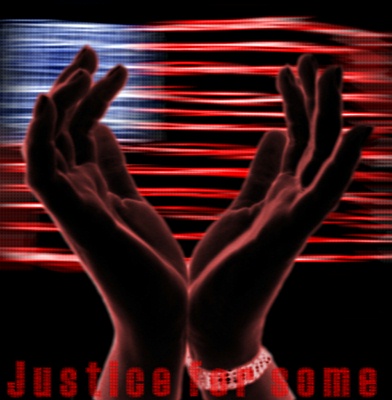 © Miranda R., Wyoming, MI