How technology changes leisure time
July 20, 2012
Technology
Hands turning, a man turns the car. He smiles with delight, listening to the music play in the car and looking at the GPS for directions to the beach. A woman searches up activities to do on her iPhone. In the backseat, a girl text her friends wildly on her cellphone, and a young boy plays Mario on his DS. An older boy reads books on his kindle. Technology has been improved dramatically since the human kind made it! Technology especially changed our leisure time activities to such an exciting, enjoying time: the wide variety of inventions, the mobility of people, people can communicate with each other much faster, but although it is great, it can also harm people.
The GPS is an extremely important invention. With the GPS, you can travel to every corner in the world without ever becoming lost! With the new smartphone, you could be texting your friends across the world. A kindle can contain hundreds of books to read, and you can bring them anywhere. At home, many kids have Wii Sports: people can race around and play virtual tennis without actually becoming burned by the sun or moved to a different location! The computer is very popular, for people can surf the web and buy things from the online shops. When we visit a mall, we can see escalators occasionally. Think about what life would be without one of these great inventions. Technology is a serious responsibility-- if people don't use an invention carefully, then it would end up the wrong way.
Technology can isolate many people: friends could be right next to each other, though they could still be texting their phone or playing a game on it all day long because games are very addicting. The computer is also very addicting. I could sit in front of it up to one whole day, staring at the screen. People also use the internet to cyber bullies others, using the unfair advantage of no one being able to find out about them.

In summary, technology has a lot of effects on our free-time activities. We cannot live without it, so it is best to keep the good technology and use it wisely, have fun, instead of playing games every day. It can do lots of amazing things we cannot do. Don't be too dependent on technology, one day you might not be able to do things without it!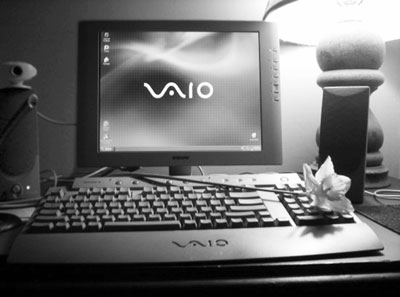 © Audrey W., Oneonta, AL