Shaping Our World – One Longhorn at a Time
January 25, 2012
"Longhorns are respectful, responsible, and caring: at Home, at School and in the Community."
The Longhorn Motto can be an inspirational message to students if they know the proper meaning of it.

Respectful: Feeling or showing deference and respect

Do we, peers and students, show deference? This characteristic of paying attention to one another, and listening to what that person has to say is essential to forming a strong student body, woven by both the teachers and students. How many people in our society respect their elders, superiors, or neighbors? Showing respect is becoming a seldom practiced courtesy. When you talk to your teacher, do you say "yes" or "yes ma'am" (or "yes sir").The generation today is becoming what was unthinkable 25 or so years ago.
My friend and I are in the same class. He tends to be… immature at school. He was standing alone after sectionals, and my mom asked if he would like a ride. He called his mom. Every time his mom said him something, he replied: "Yes Ma'am". His mom agreed, and then he hoped in our car. I would ask, "Do you have any other activities?" "Yes." He answered. "What kind of activities?"my mom asked. "Baseball, ma'am," he then replied. The respect he shows every adult amazed me. In his house, he grew up showing respect to his parents, and then applied it to his life.

Responsible: Having an obligation to do something as part of a job or role.


Responsibility tests not only your abilities to finish a task, but also your integrity. Whether you accept it or not, it is your responsibility to do your homework. Whether you accept it or not, you will soon be responsible for college, work, and food! Only 5 years for 8th graders. The more responsibility you accept and fulfill, the better you will be in the future!

When a project is due, I normally plan on completing it in a minimum 2 days before the due date. This normally doesn't happen, but it is good to prioritize the most important tasks first. When you prioritize, you focus on what needs to get done, one step at a time. If you prioritize responsibly, you complete your project before the due date.

Caring: lovingness, a loving feeling


Kindness doesn't always mean you have to run over and hug every person you know. Caring hearts are more open to service and tend to help everyone with anything. "Caring is human service work—'people work'—but it has not been recognized as work" (Pascall, 1986). Caring people tend to live a healthier, more successful life. They live with what they have, and are grateful for every bit of it. A person who sincerely cares about others positively affects every person they encounter.


If you live the Longhorn motto at home, at school, and in the community, then you will be a responsible, respectful, kind, and caring Longhorn, which will help shape the world into a masterpiece.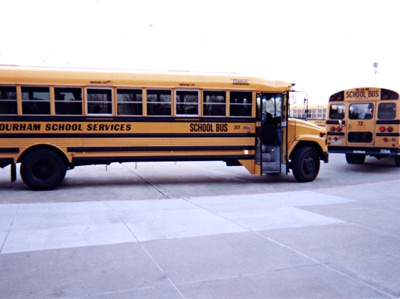 © Blake B., Highland Village, TX