PB+J Samwhich Guidelines
January 1, 2012
These are YOUR guidelines on how to make a peanut butter and jelly sandwich the right way! Not many people know how to make a PB&J sandwich so you are going to be the one to learn this strategy and teach it to others. GET READY for the best sandwich in the WORLD!

First, you must gather all ingredients: any two pieces of bread of your choice, peanut butter, any jelly of choice, and a clean plate. After, gathering the ingredients you must prepare the bread by gently placing a slice of bread onto the plate, but keep the other slice handy for later.

Second, you must gather some peanut butter and slather any amount you would like for the first slice of bread. Third, swipe some jelly of your choice onto the second piece of bread that you have close by. Next, secure the two pieces of bread together for PB&J action and place it upon the plate.


In fact, the sandwich prepared before you has to eaten by you. (Awww) When you bite into this sandwich, you will spring into the clouds like a kangaroo. As you savor the moment, do you wonder who wrote these awesome guidelines? (Hmmm)


Naturally, you have eaten the sandwich you have prepared, but it was worth it, wasn't it? I know that making stuff is fun, but sometimes you need to let your mind go wild with imagination. The sandwich making is NEVER over, but sometimes you might run out of bread and condiments. (If you ever run out of anything, please contact your local supermarket.) Happy Eatings!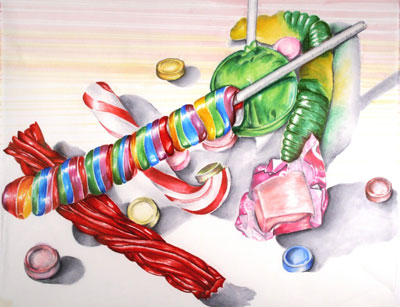 © Jamie B., Fairport, NY