The Story of Cassie
April 29, 2010
It was on a Tuesday, April 20, 1999. Cassie Bernall was 17 years old and attended Columbine High School, located in Jefferson County Colorado. Cassie was sitting in the library, doing work with her friends at a table. Cassie was totally innocent.

The tragedy stemmed from 2 teen boys, who broke into the library with guns. There goal was to kill everyone who believed in God. The boys went around the room and held everyone hostage, asking random kids who believed in God, and if the answer was "Yes", they would instantly be killed. Cassie and her friends, now aware of what was happening, hid under the table.

One of the boys spotted Cassie and her friends under the table. The boy slammed his head on the table and said "Peek-a-boo" before asking Cassie the question.

"Do you believe in God?", asked the boy.
"Yes.", said Cassie.
"Why?", replied the boy, and then instantly shot and killed her. Cassie's last word was "Yes."

Not only was Cassie Bernall a victim of this tragedy, but more than 15 people were also killed. Besides the two boys, there were also 13 other murderers. The two main boys commited suicide afterward.

But Cassie Bernall was the main one who became known around the world for her last word and response. Her mother wrote a book about Cassie. Her parents were also interviewed many times. Cassie became known because she answered the question "Do you believe in God?"

The Columbine High School massacre is said to be the 4th deadliest school massacre in the U.S.

I heard this story over the song "Cassie" by Flyleaf. This story made me think of how crazy people, and the world, really is these days.

Tell me: Would you have said "Yes"? What are your thoughts after reading this and how do you feel? Most of all...

Do you believe in God?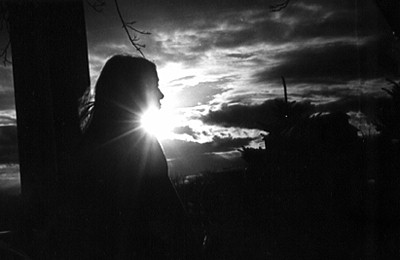 © Elizabeth G., Marblehead, MA